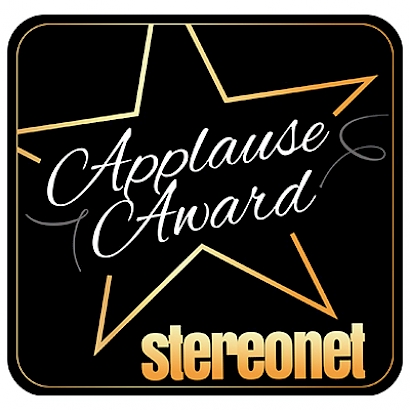 Sonus Faber Lumina Collection
22 November 2020
Sonus Faber Launches Lumina Entry Level Speaker Range
Posted on 8th September, 2020
Italian loudspeaker specialists, Sonus faber, have today announced its new Lumina entry-level range that promises high-end sound, at a more affordable price point.
In Latin, 'Lumina' means light, but according to the press release is also a source of energy and life. Sonus faber says the key focus of its latest range offers a luxury sound experience and minimalist design. With Lumina, Sonus faber draws on its longstanding tradition of refined materials and careful craftsmanship. The company adds, "the new collection comprises the core values of Sonus faber and the precious materials that identify the brand, such as real multilayer wood and leather and combines them with incredible performance in a simple yet luxurious design."
Sonus faber has employed multilayer wood for the front baffle combined with real wood veneers for its Lumina range. Premium finishes include walnut and wenge which are available in matte finish with maple inlays, while a third option is available in piano black.
The range includes Lumina I bookshelf speaker ($1,595 RRP), Lumina III floor-standing speaker ($3.995 RRP), and Lumina Center I centre channel ($1,295 RRP).
The range employs the iconic D.A.D. (Damped Apex DomeTM) 29mm tweeter, the same used in the Sonetto series, featuring a Kurtmueller hand-coated soft silk diaphragm. Sonus faber has also introduced a new and purpose-designed 4" mid-woofer equipped with a custom-made basket and the diaphragm based on cellulose pulp blended with other natural fibers. The 5" midrange drivers have trickled down from the bigger Sonetto range, featuring proprietary natural fibre and paper blend air-dried diaphragm.
Sonus faber says its "reflex ports give additional versatility, placed on the frontside of the bookshelf and center channel speakers and on the base, down firing, on the floor stander." This means the Lumina speakers are less sensitive to room placement, "even when placed close to a backwall or within a bookshelf setting."
Back