NAGRA TUBE DAC
Posted 25 September 2023
The Nagra TUBE DAC is a no-compromise D/A converter that can reproduce DSD 256 and 384 kHz PCM signals with an unparalleled natural rendition.
Following the path to high definition sound laid down by the world-acclaimed HD DAC, we wanted to offer the latest sampling frequencies and resolution. We took the opportunity of extending the HD DAC X project with a whole new digital interface and converter to update and upgrade the HD DAC.
The new digital core is built on the experience gained from the HD DAC. The design features an entirely new converter as well as a new USB interface. The result is highly impressive and also a major improvement in every format, even regular red-book CD through S/P Dif, for instance.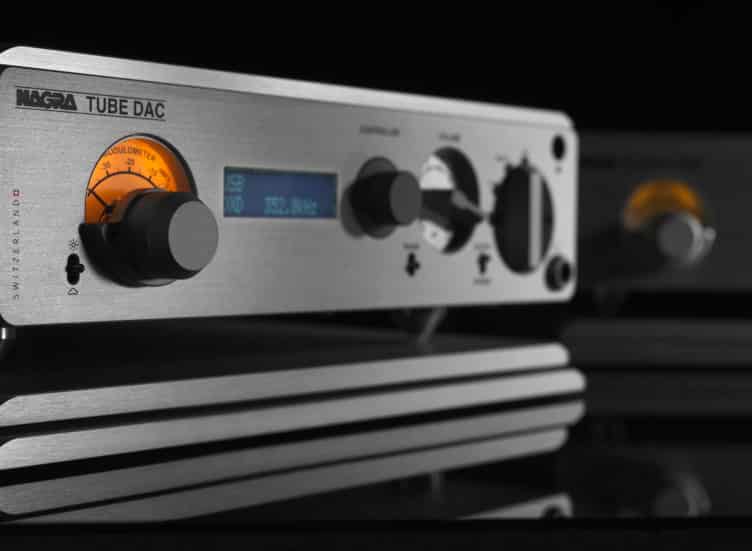 CONVERSION
The TUBE DAC is designed to convert a digital signal to analog with total integrity and without introducing the slightest impurity or coloration to the original sound. This objective has been totally achieved, and sound has never reached such a true level of definition.
The effort put into the design and exactitude of the Nagra TUBE DAC was exceptional from every perspective. Its circuits, which adopt the DSD 4x (Direct Stream Digital 256) run at the highest resolution available today, 256 times that of a standard CD and four times that of SACD.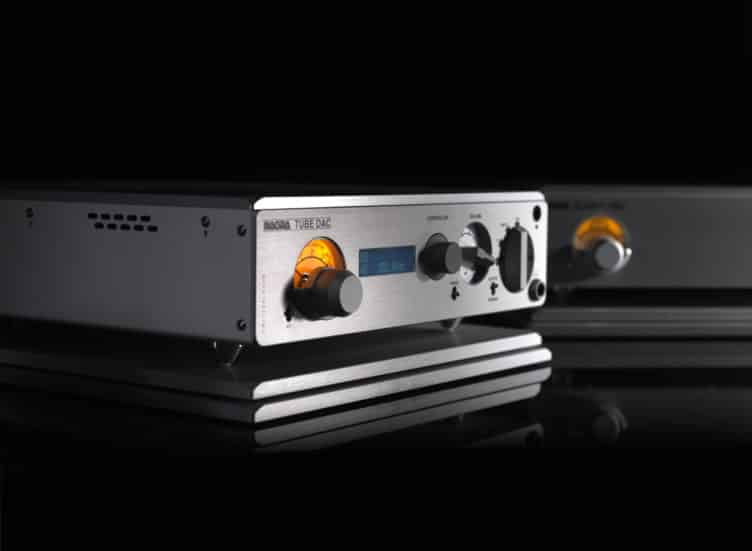 ANALOG SECTION
The analog section was also the object of a no-holds-barred approach. Thanks to the quality of the signals supplied from the digital conversion circuits, the traditional steep slope filters have been totally eliminated. The consequence of this is the preservation of transients and harmonics, enabling the music to present an exceptionally natural sound. Some of the critical design elements include ultra-high-performance drivers, hand-wound transformers and a tube-driven output stage.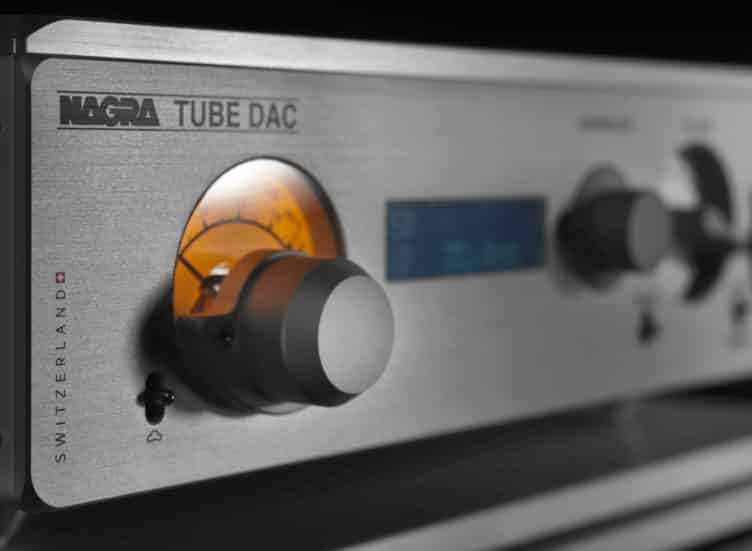 POWER SUPPLIES
There are 25 precision ultra-low-noise internal power supplies that drive the unit, giving each element its own independent and pure supply source. The Nagra TUBE DAC converter needs two external power supplies, one for the digital section and the other for the analog, keeping the two sections independently isolated. It should be paired up with the Nagra CLASSIC PSU unit to attain its ultimate performance although it is also compatible with the previous generation power supply, the Nagra MPS.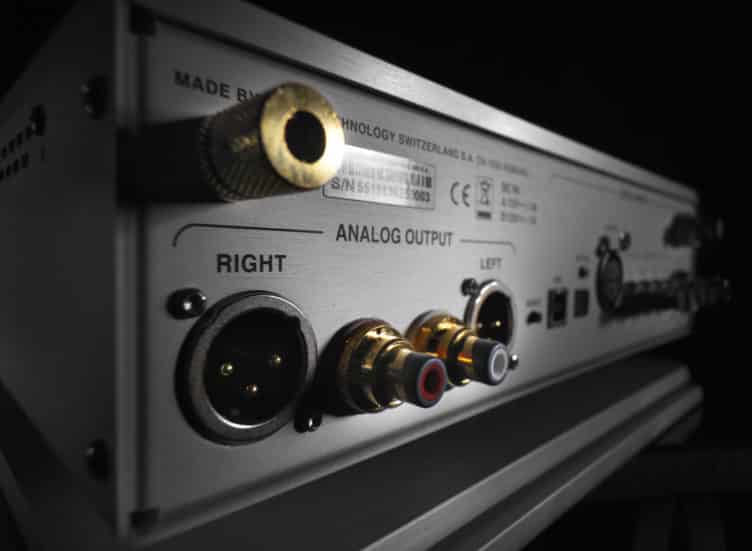 CONNECTIVITY
The TUBE DAC is equipped with extensive connection possibilities, allowing integration in all types of domestic and professional systems. It is particularly suited to computer environments thanks to its new generation audio USB input, through which it receives signals up to the DSD 256 format from a PC or MAC.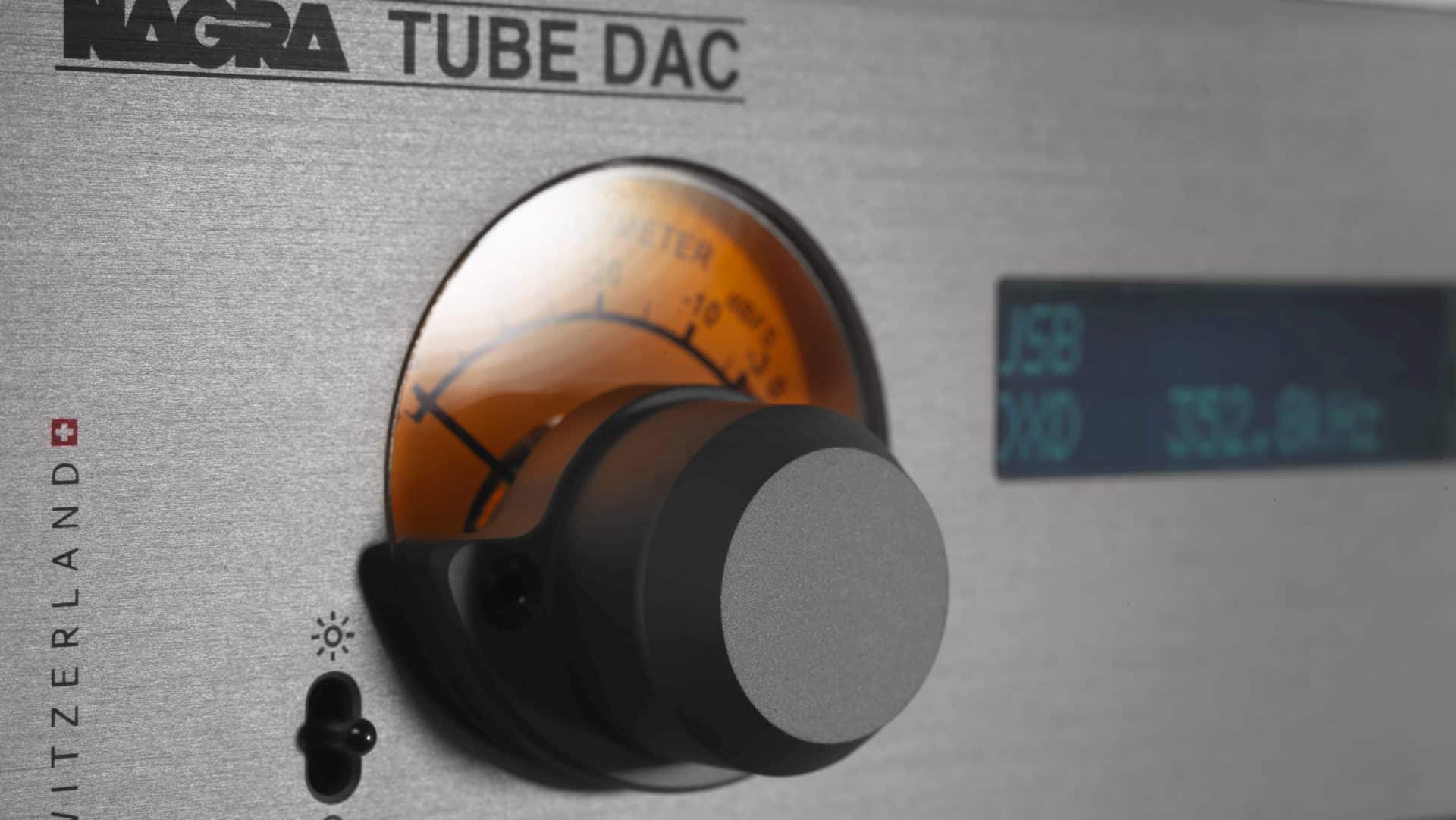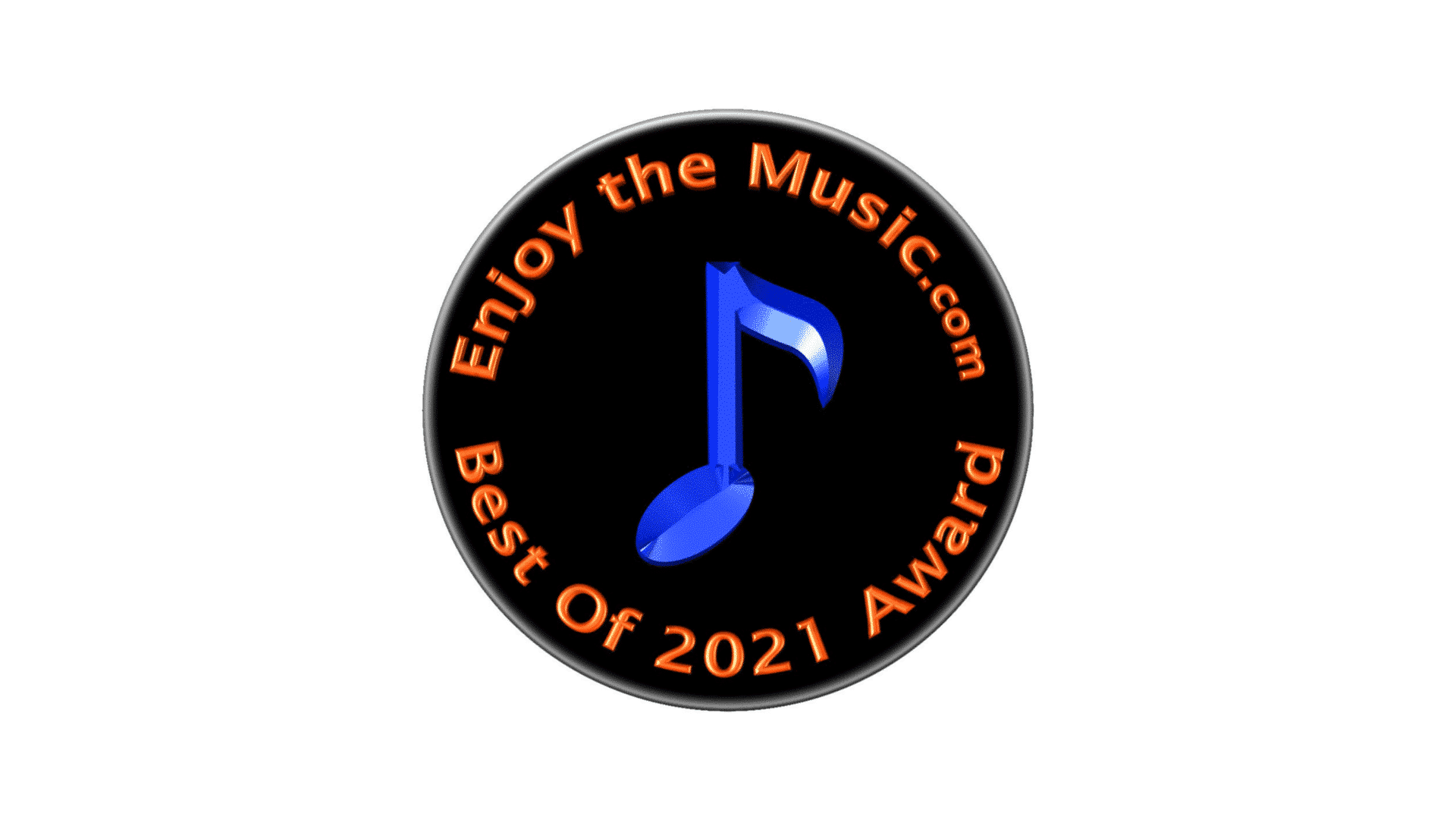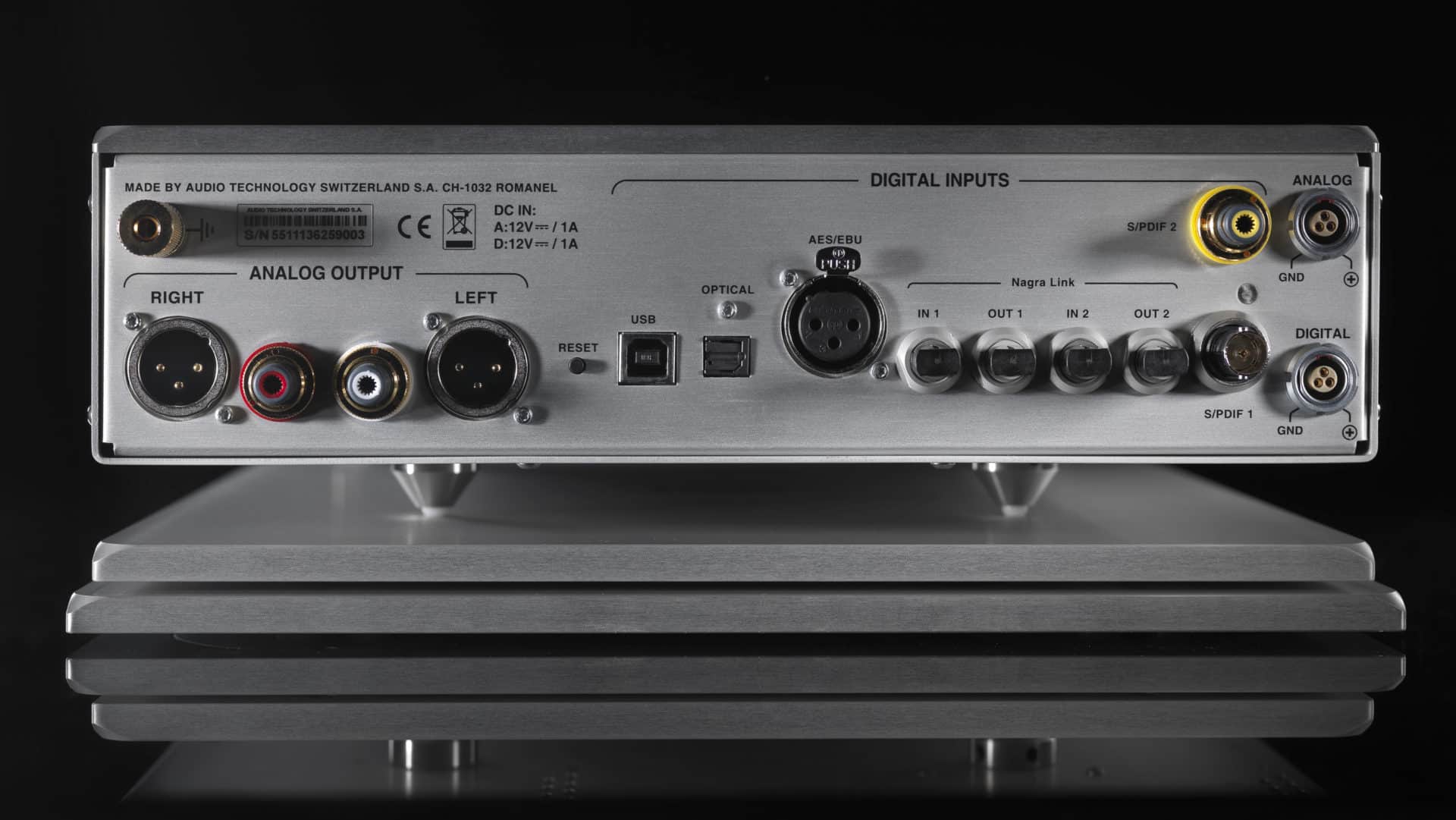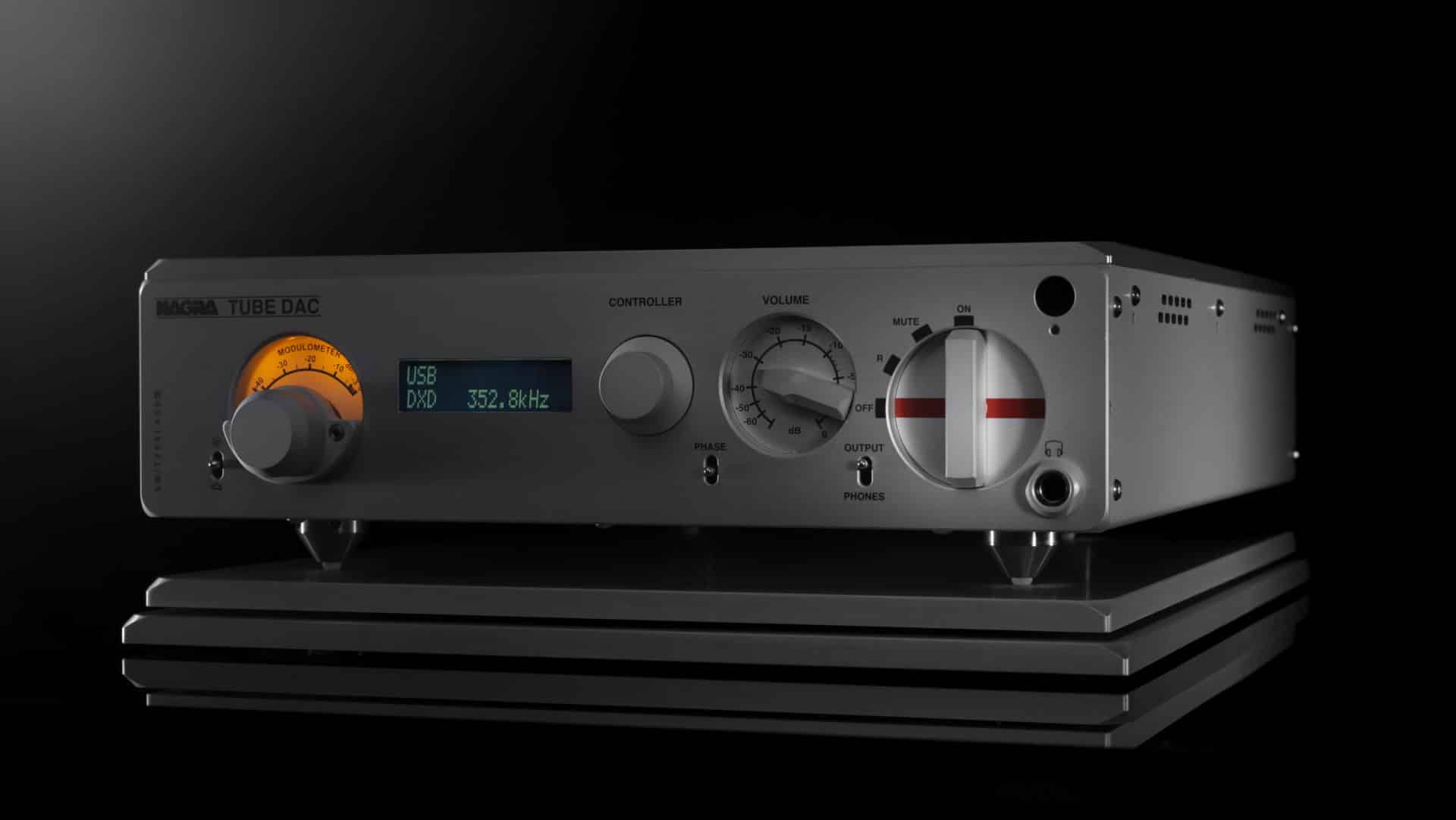 TECHNICAL SPECIFICATION
ELECTRONICS
| | |
| --- | --- |
| Internal processing: | 11.2 MHz, 72 Bits |
| Compatible digital formats: | PCM 24 bits up to 384 kHz, DXD, DSD 256 |
| Bandwidth: | 5Hz to 40 kHz (+0 – 3dB) |
| Noise level: | -128 dBr (linear) |
| Interchannel phase: | <0.5° at 20 kHz |
| Distortion: | < 0.02% (at -20dBFS) |
CONNECTIONS
Digital inputs:
2 x S/DIF, 1 AES/EBU, 1 Optical, 1 Audio USB (mode 2), 1 x I2S (Nagra format)
Outputs:
1 stereo on RCA connectors, 1 stereo XLR
(Symmetrical on transformers available as an option)
GENERAL
| | |
| --- | --- |
| Dimensions: | 280 x 350 x 76mm (12 x 13.7 x 3 inches) |
POWER SUPPLY
Compatible with Nagra PSU (recommended for maximum performance) and Nagra MPS (compatible)
Back