NAGRA CLASSIC PHONO
Posted 25 September 2023
After many years of success and esteem, the Nagra VPS is replaced by the CLASSIC PHONO
The VPS, itself inspired by the legendary Nagra PL-P, is a very respected phono stage.
The VPS was the base we used and the obvious product to benchmark the new design.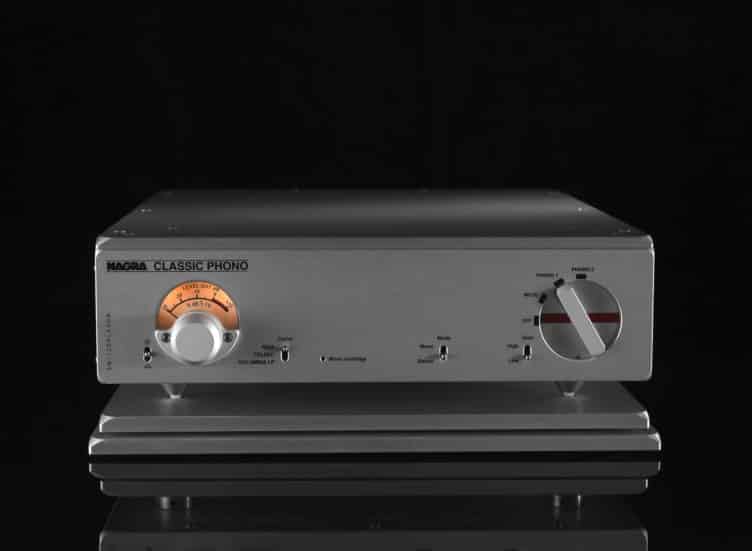 DESIGN
New generation Nagra custom made input transformers
Full tube in Class A totalizing four triodes
Featuring two inputs, one MC / MM and one MM
Adjustable and customizable cartridge loading
Selection of RIAA, TELDEC and COLUMBIA curves
Accommodates mono cartridges
Mono selector for mono records made with a stereo cutter
Adjustable gain from 38 to 64 dB
New built-in silent power supply, can be upgraded with a Classic PSU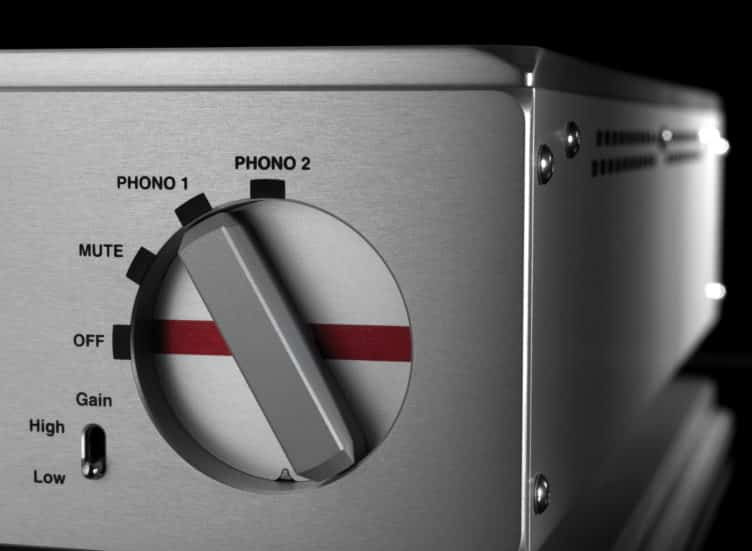 INPUTS
The MC input features a new generation of custom made Nagra transformer using the special magnetic core of the HD PREAMP.
The gain selection on the front panel allows you to match the cartridge or the record very easily.
For MC cartridges, gain of 54 or 64 dB, for MM, 8 or 48 dB.
The various and numerous settings allow you to match your cartridge collection and the record very closely.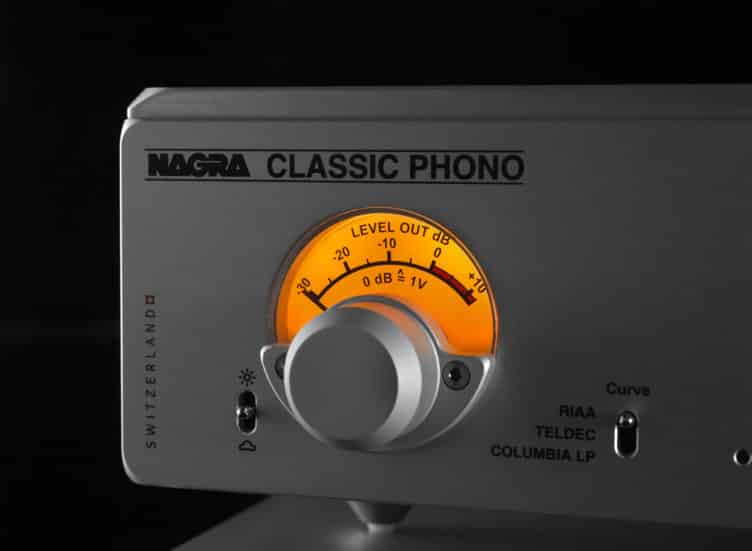 VACUUM TUBES
The CLASSIC PHONO exclusively uses tubes as active electronic components.
2x E88CC/ 6922
1x ECC81/B739
1x ECC83/B759
All the tubes are going through and individual selection by Nagra Laboratory.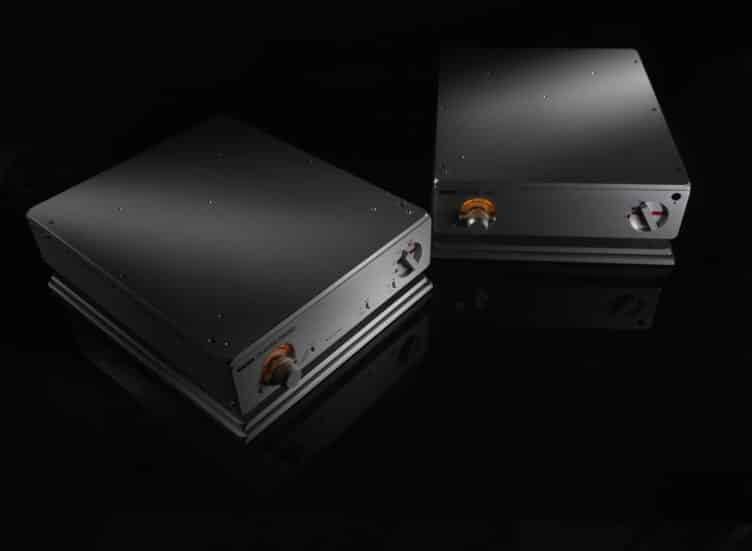 SOUND AND IMPRESSION
The first notes strike with density and extension. The CLASSIC PHONO impresses immediately with its sheer quality. The linear phase response is clearly audible with a very faithful stereo and 3D image. The timbre of the instruments is extremely natural. After a few minutes of critical listening you simply want to rediscover your music collection and enjoy it!
The CLASSIC PSU power supply, derived from the HD line, will take the CLASSIC PHONO to new heights.
TECHNICAL SPECIFICATION
ELECTRONICS
Transformer ratio:
16 dB
Tube stage gain:

@ 1 kHz, no load

MM
Gain switch LOW 37.7 dB
Gain switch HIGH 47.7 dB
MC
Gain switch LOW 53.9 dB
Gain switch HIGH 63.9 dB
Frequency response:
20 Hz – 50 kHz +0.6 dB RIAA, TELDEC,
-0.2 dB COLUMBIA LP
100 Hz – 50 kHz +/- 0.2 dB
Signal to noise ratio:
> -82 dB (ASA A)
With dummy loads connected to the inputs
Total harmonic distortion (THD + N):
Please refer to the below graph
Crosstalk:
> -75 dB (typically > -82 dB)
Interchannel phase:
< 4° (typically 0.35°) @ 20 kHz
Output level:
1 V RMS for 0 dB
Large tolerance to smoothly provide 2 V RMS
Output impedance:
< 500 Ω (typically 470 Ω)
Vacuum tubes:

Selected by Nagra Laboratory

2x E88CC/ 6922
1x ECC81/B739
1x ECC83/B759
Power supply:
Internal
100 – 240 V~ ±10% / 50-60 Hz With Mains or
1rwith optional CLASSIC PSU 1x 12.6 V / 1.5 A w (Standby <1 W)
Power consumption:
PMAX 35 W
Mains fuse:
T 500 mA
FST 5 x 20 mm 250 V
GENERAL
Operating temperature:
+15 °C to +35 °C Moderate climate
+59 °F to +95 °F
Operating environment:
Indoor only IP30
Weight:
5.4 kg – 11.9 lbs
CLASSIC PHONO unit alone with 1x MC / MM input and 1x MC input
Dimension:
350 (390 from nose of the modulometer to back of the connectors) x 277 x 80mm (15.4 x 10.9 x 3.2 inches) – Add 3cm or 1.2 inches with a VFS plate placed under
Back