KEF LS60 Wireless Lotus Edition
Posted 30 July 2023
High speed Hi-Fi: KEF and Lotus unveil luxury LS60 wireless Lotus Edition music system
State-of-the-art Hi-Fi technology and classic British Racing Green style collide with a new high-end home audio system, the LS60 Wireless Lotus Edition, which promises to transform any room into an audio sanctuary with a touch of "track spirit."
A collaboration between British audio pioneer KEF and legendary automotive brand Lotus, the LS60 Wireless Lotus Edition comes in a striking heritage hue, synonymous with the adrenaline-fueled world of motorsport.
KEF and Lotus last partnered for the Lotus Emira sports car and the Lotus Eletre Hyper-SUV. Now, the pair hope to accelerate home audio, and we're loving the style.
Yingjia Yao, Vice President of Group Lotus and Global Head of Lotus Life, explains, "With the success of KEF audio in the Emira sports car and the prospect of further triumph in the Eletre Hyper-SUV, we have extended our collaboration into the world of home audio with the launch of the LS60 Wireless speaker. It is designed to vividly embody the streamlined style of the sports car, with its colour inspired by the historic Lotus palette."
The LS60 Wireless Lotus Edition comes in a striking heritage hue, synonymous with the adrenaline-fueled world of motorsport…
Launched as part of KEF's 60th anniversary year, the LS60 Wireless is the world's first Single Apparent Source wireless audio system, supported by a 12th Generation Uni-Q driver array, award-winning Metamaterial Absorption Technology (MAT), and revolutionary Uni-Core bass drivers.
Comprehensive connectivity includes Wi-Fi, Bluetooth 5.0, HDMI eARC, optical, coaxial, and analogue stereo. The system also works with Apple Airplay and Google Chromecast
The system plays all major music services and audio formats, including PCM up to 24bit/384kHz, DSD and MQA, while its various physical connection options enable quick pairing with turntables, game consoles, and TVs.
Total power output is 1400W, with dedicated amplifiers for high, medium and low frequencies.
The LS60 Wireless Lotus Edition and forthcoming collaborative designs for the home will be available online and the new Lotus global flagship Brand Centre on London's Piccadilly.
Lotus London is the brand's first digitally-driven showroom, a 'Hyper Space' said to embody the manufacturer's electrified future.
This immersive concept space is designed to foster customer engagement and interaction, giving visitors the opportunity to embrace the Lotus experience long before stepping into a car.
"At KEF, we have always pursued audio perfection and are passionate about sharing the magic of great sound," says Grace Lo, President and Head of Global Marketing at KEF.
"For our customers, it's not just about producing the perfect sound; it's also about the lifestyle and experience that accompanies it. With this in mind, we continually innovate and design first-class products that deliver unparalleled experiences, a vision and philosophy that KEF and Lotus both share,"
KEF x LOTUS
In a partnership between two iconic British brands, our collaboration has extended from the most immersive in-car audio system to include KEF x Lotus products for the home.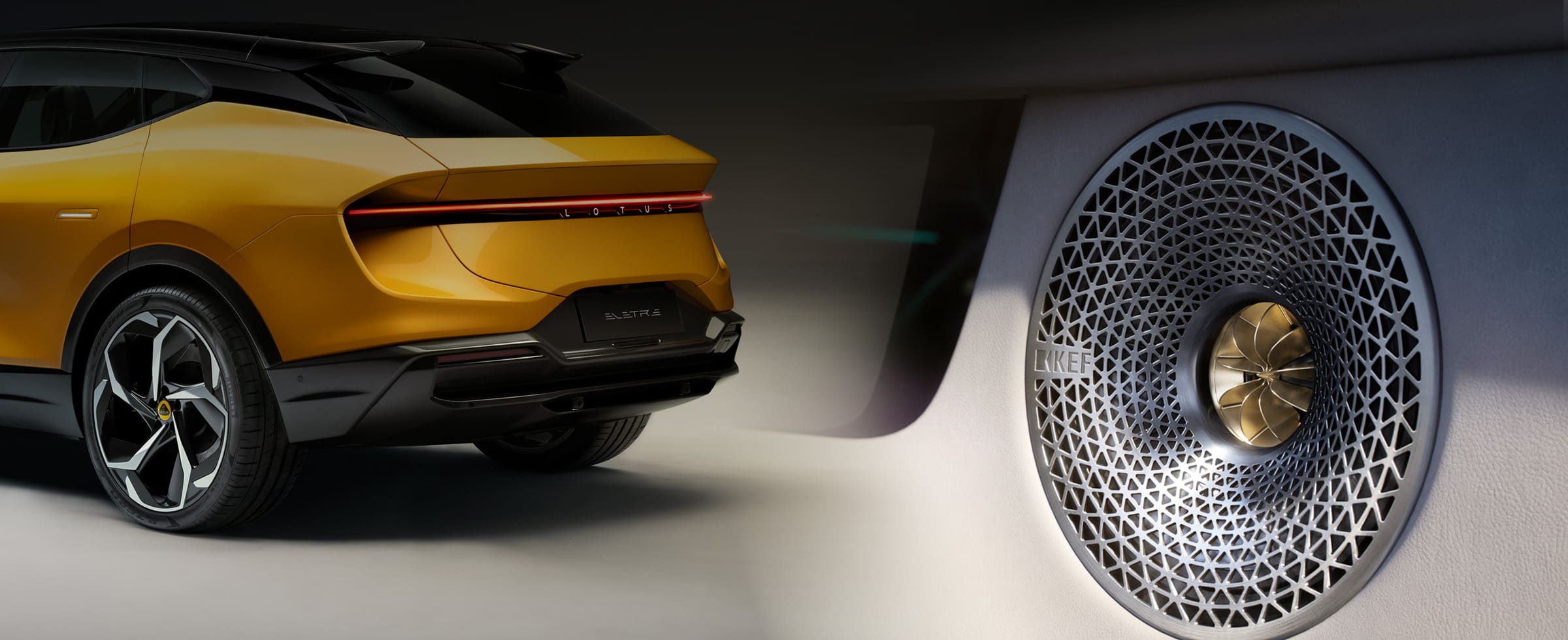 High-Fidelity sound
With the combination of all our key technologies, LS60 Wireless delivers high-fidelity sound up to 24bit/384kHz.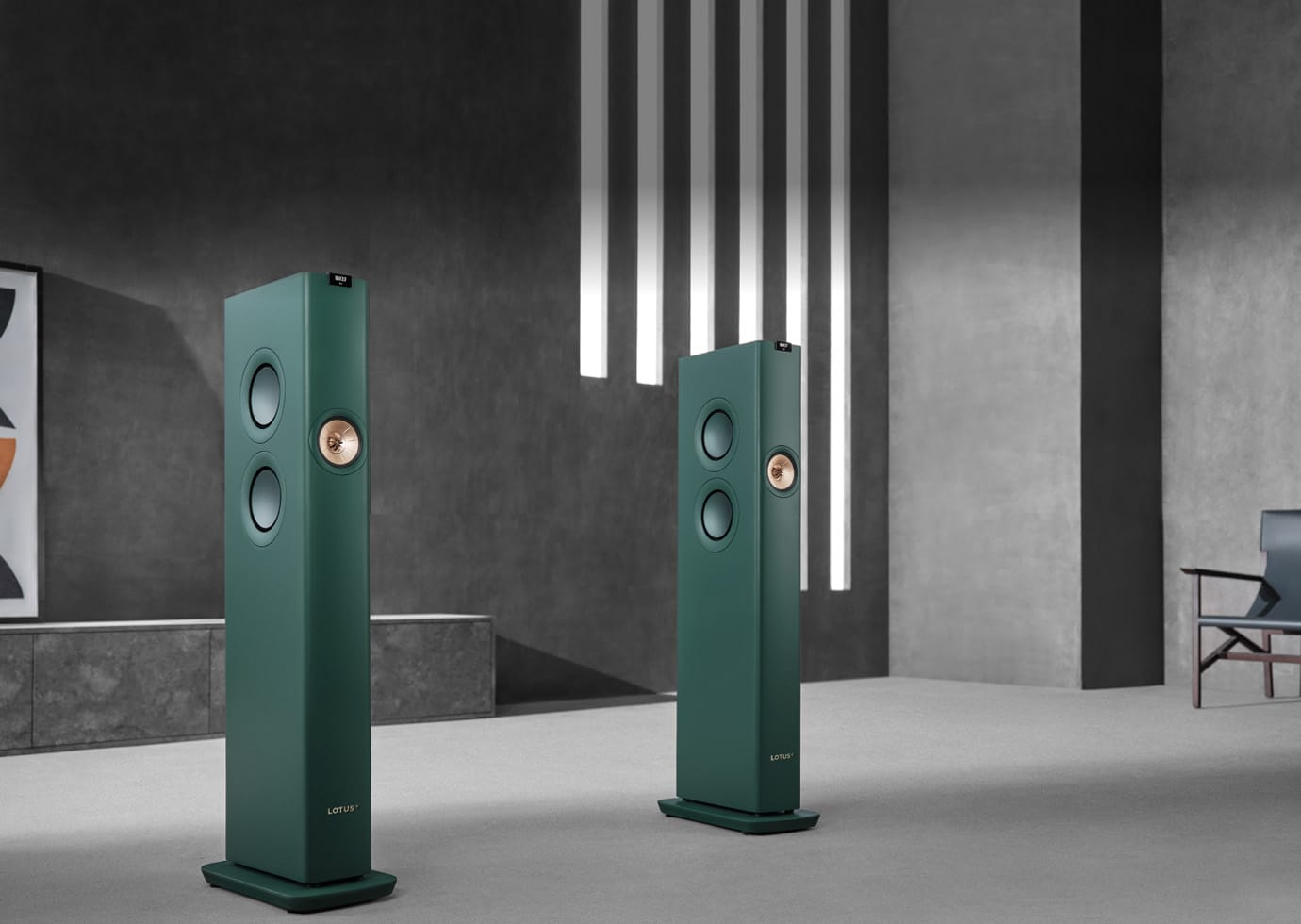 Stream anything
LS60 Wireless streams any source with peerless performance, no matter the music service, podcast or internet radio.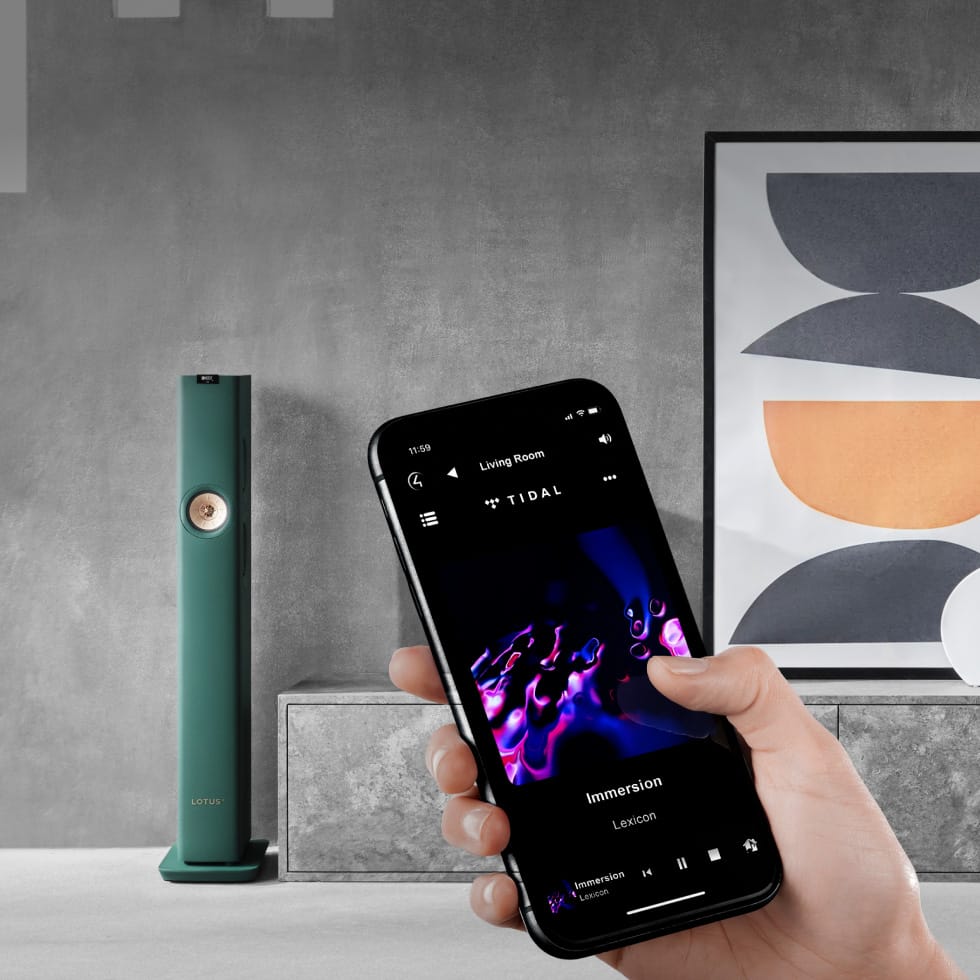 Plug and play
LS60 Wireless supports all your wired sources, making it the perfect companion for TV, turntable, game console and more.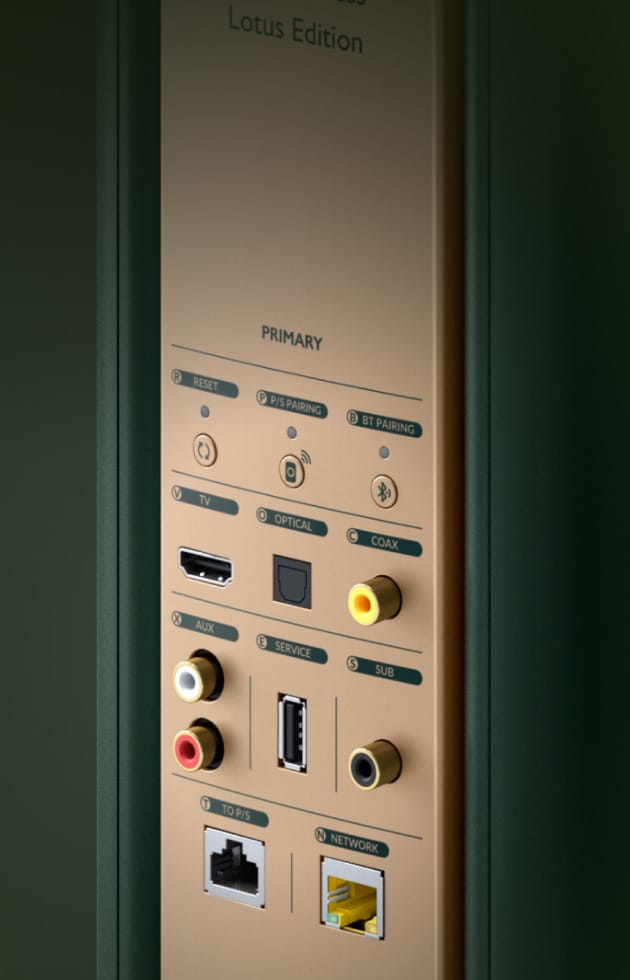 Different rooms, same enjoyment
When partnered with other LS Wireless Collection speakers, you can use AirPlay 2, Chromecast or Roon to fill the entire house with the same playlist.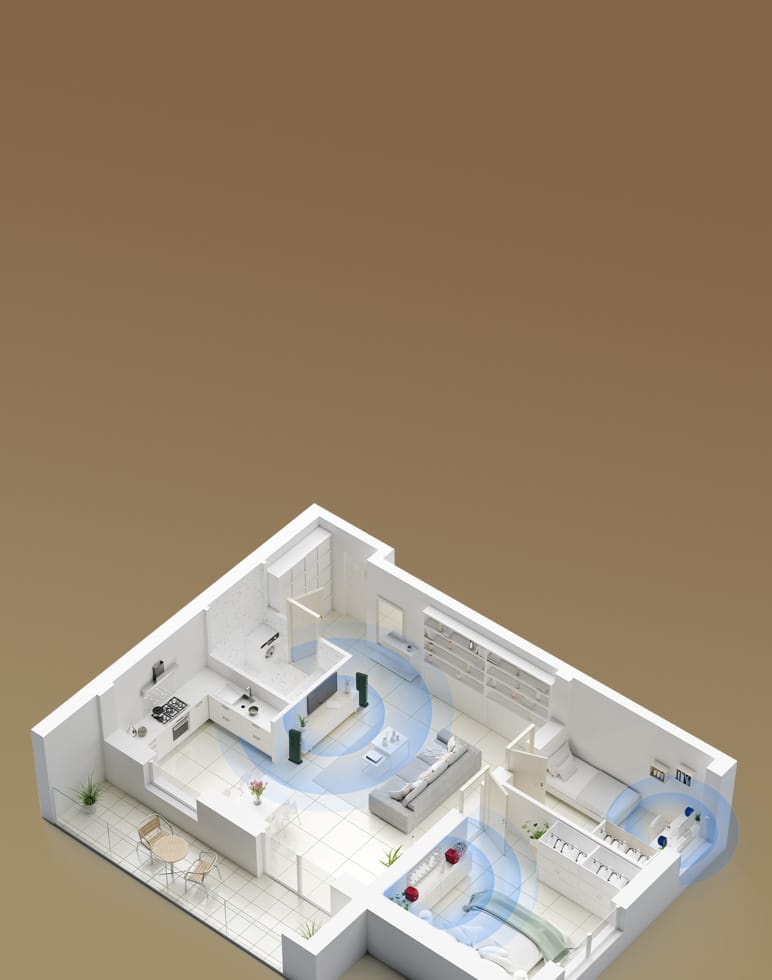 Impossibly slim
With all of KEF's key technologies contained within its iconic slim structure, LS60 Wireless is a speaker system that looks as good as it sounds.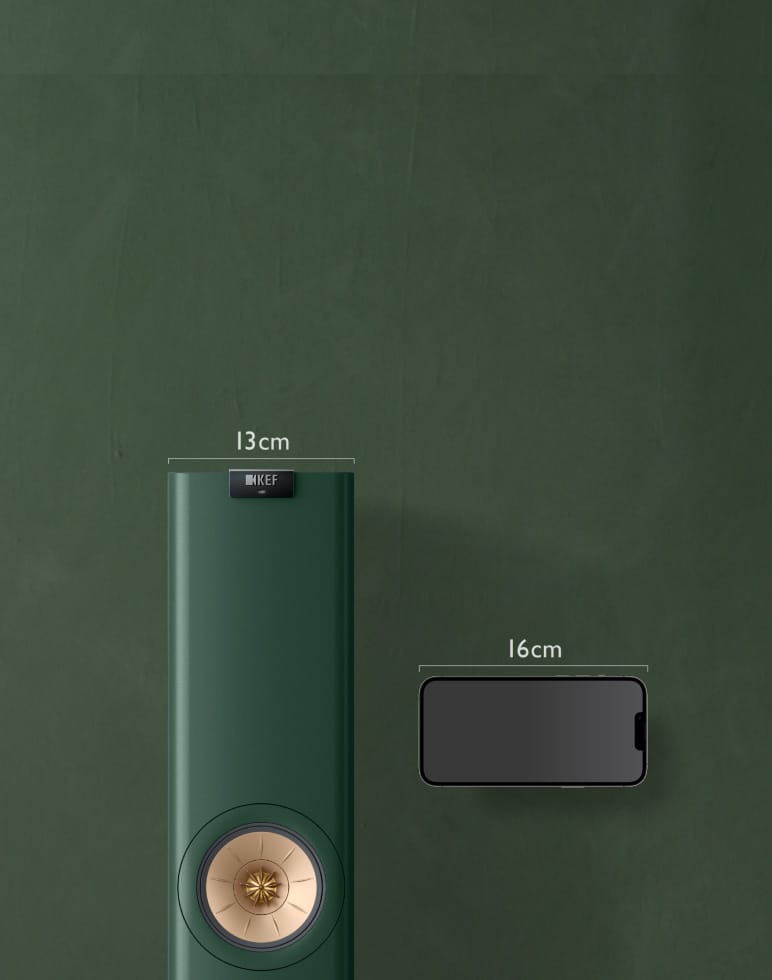 What is in the box
A set of LS60 Wireless Lotus Edition
Power cords
Interspeaker cable
Remote control
Optional floor spikes
Quick Start Guide, warranty and safety information
The Details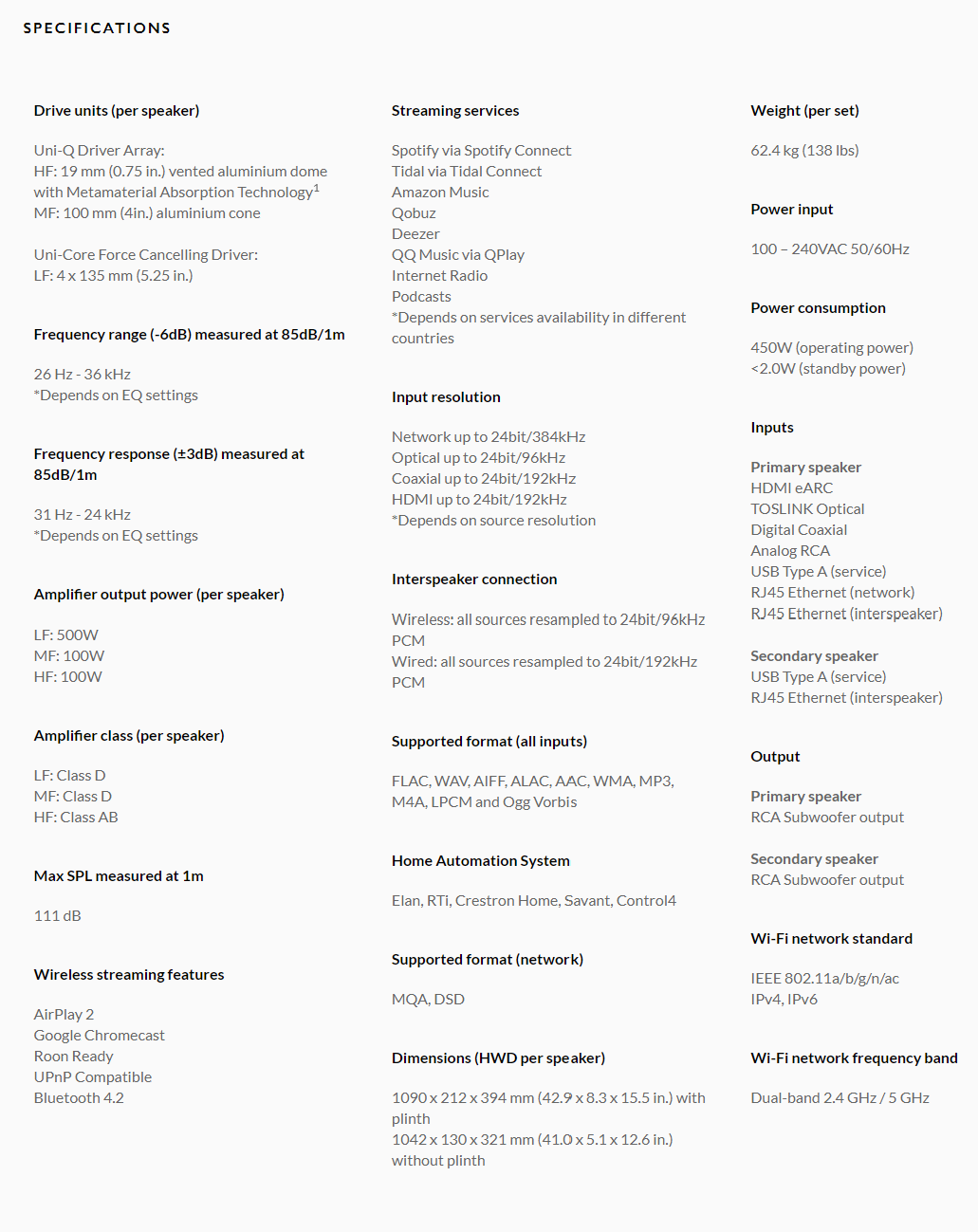 Back