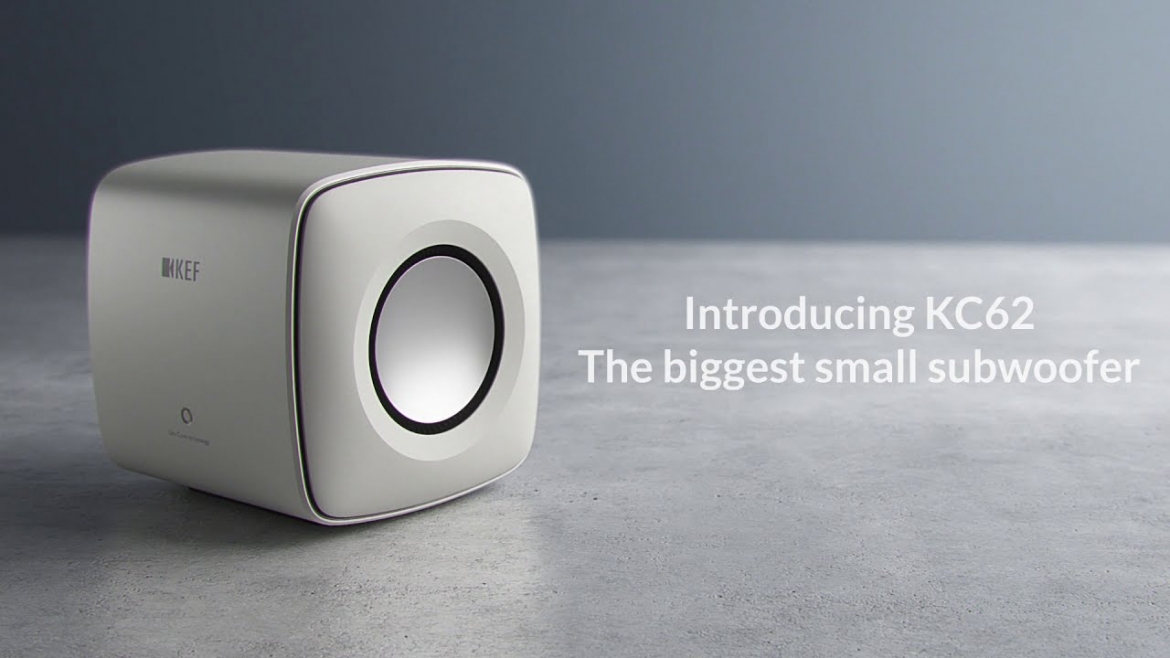 KEF KC-62 Subwoofer
04 April 2021
KEF's tiny KC62 subwoofer delivers unprecedentedly deep bass for its size
Patent-pending technology enables sub break-through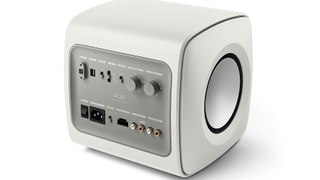 (Image credit: KEF)
KEF has released an absolutely tiny (246x256x248mm) powered subwoofer, KC62, that uses three new KEF technologies to deliver unprecedented levels of deep bass.
"KEF's new 1,000-watt KC62 subwoofer surpasses traditional expectations of what a subwoofer can achieve based on its size," said Nigel Ng, of Advance Audio, which distributes KEF in Australia.
"KEF's engineers have used proprietary patented force-cancelling and Uni-Core technologies in a brand new approach to subwoofer performance, allowing maximum bass in a minimum space, so that the KC62 delivers unprecedented depth and breath-taking accuracy."
Best subwoofers for music and movies The two cones of a KEF Uni-Core drivers
Uni-Core technology combines force cancellation with a single enormous magnet and two completely different concentrically arranged voice coils (one for each driver). KEF says the Uni-Core technology allows cabinet size to be reduced by over a third while equalling or exceeding the driver excursion of a much larger subwoofer
Back