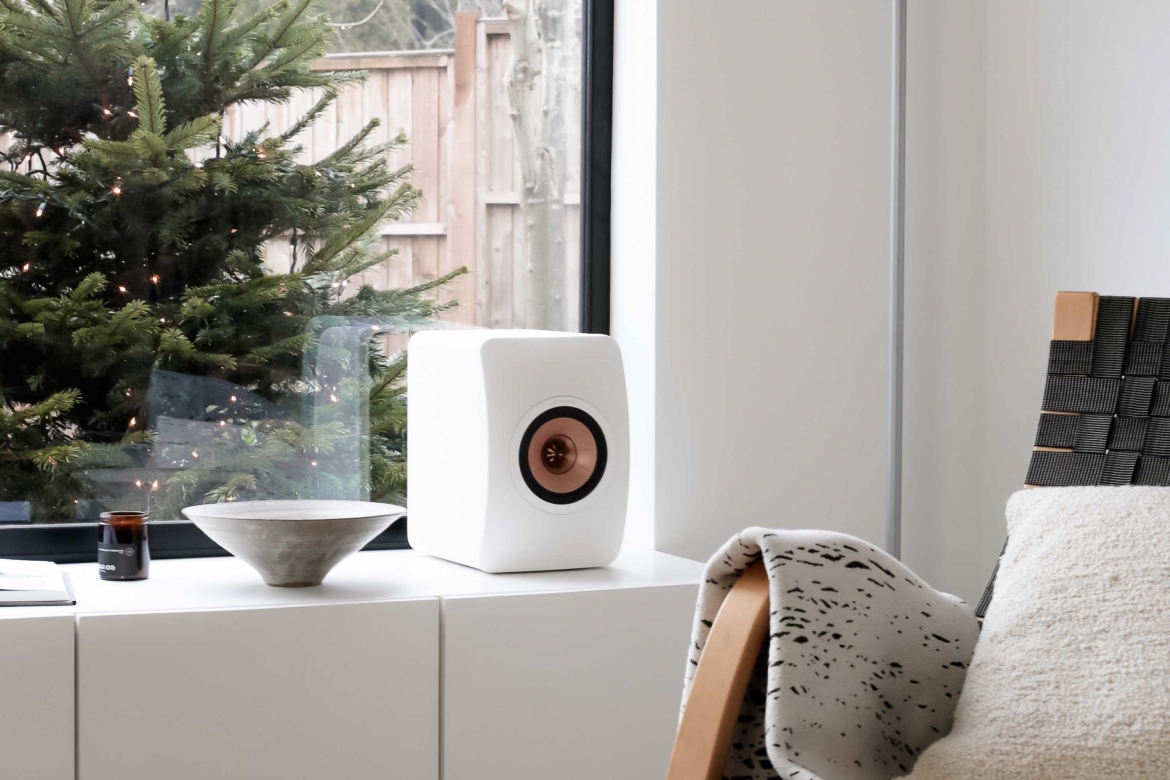 KEF Events
15 December 2020
How to Christmas During a Pandemic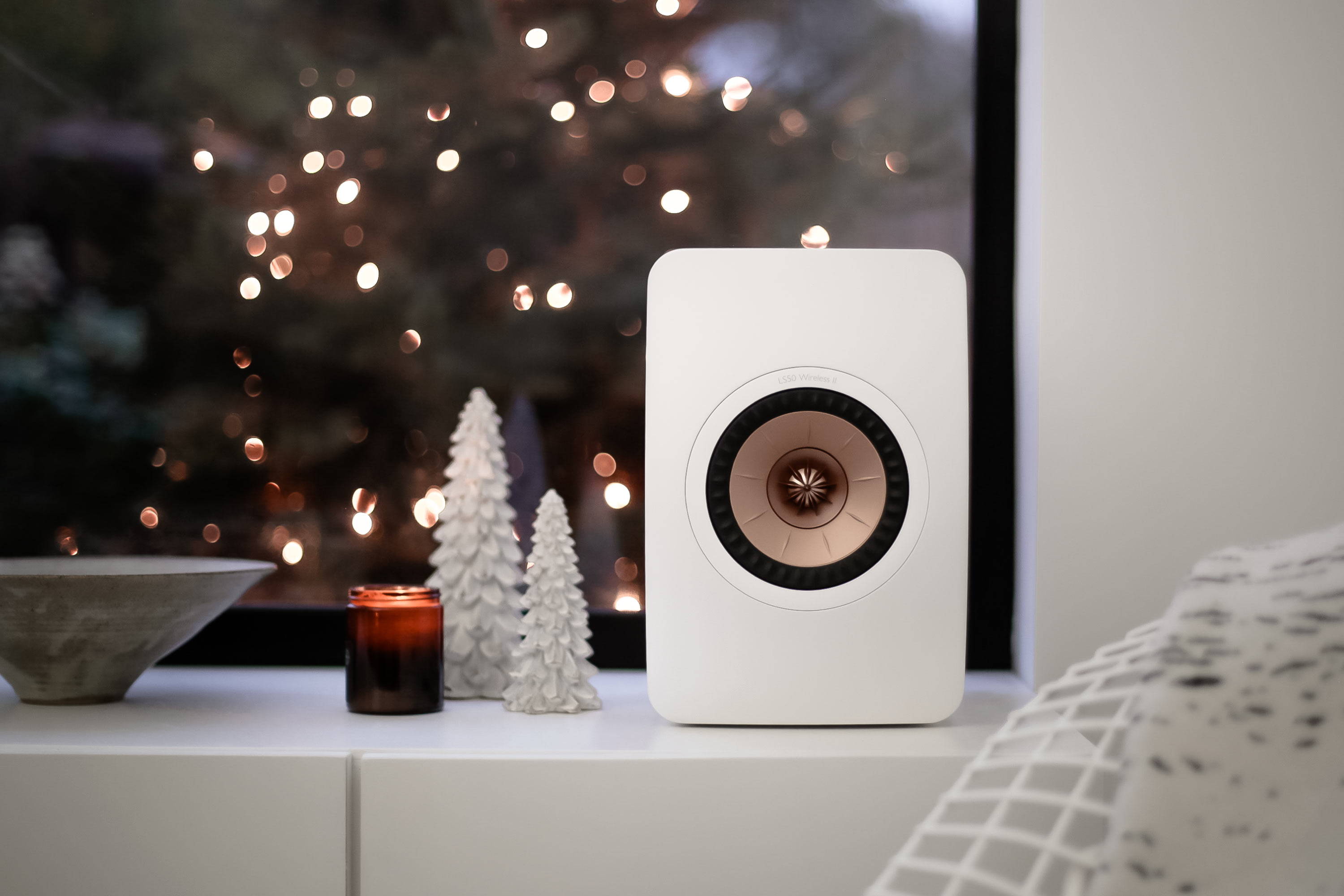 And so, it's December.

We've almost made it to the end of 2020 and, as everyone keeps telling us, 'Christmas is going to look a little different this year'. Now is the time to double down on all the familiar celebratory rituals and traditions that mean the most to us, but also perhaps to invent some new ones too as we seek to come up with creative ideas for Christmassing during a pandemic.

Here are a few suggestions.
Put on a festive front
When it comes to decorating for the festive season I'm not normally known for being either the earliest or the most organised. However, we are all in need of a little joy right now and if ever there was a time to dial things up a level and really go for it with the Christmas decorations then this is surely it. So, while I usually scramble to get a tree up by the middle of December, this year I dragged my husband out to buy one before November was even out.

Making a Christmas wreath for the front door is another favourite ritual for many of us. There's nothing like returning home on a cold December evening to be greeted by the smell of fresh spruce to remind you of everything you love most about Christmas. This winter, make it extra large, and extra showy.

2020 is the year when decorating the outside of our homes is set to be a bigger thing than ever. It's about creating a sense of togetherness - a collective community spirit. Reach out to your neighbours with a festive display in your front garden and encourage them to join in too. Illuminate doorways with the warm glow of lanterns and festoon windows, rooftops, trees and balconies with softly twinkling lights.
Give Netflix nights an upgrade
All of us will be spending far more time at home this winter, so why not consider a home entertainment upgrade to make nights in front of the TV feel a little more special? Having always wanted an audio system to complement the amazing picture quality of our TV, we recently hooked our screen up to the new KEF LS50 Wireless II speakers. The resulting sound is pure and immersive, elevating both our viewing and listening experience to another level.
Revisit a classic movie
My all-time favourite has to be "It's a Wonderful Life". Frank Capra's 1946 film starring James Stewart is a tear-jerking, heart-warming fable with timeless, universal appeal - the perfect film for Christmas Eve. Just make sure you have a box of tissues on hand.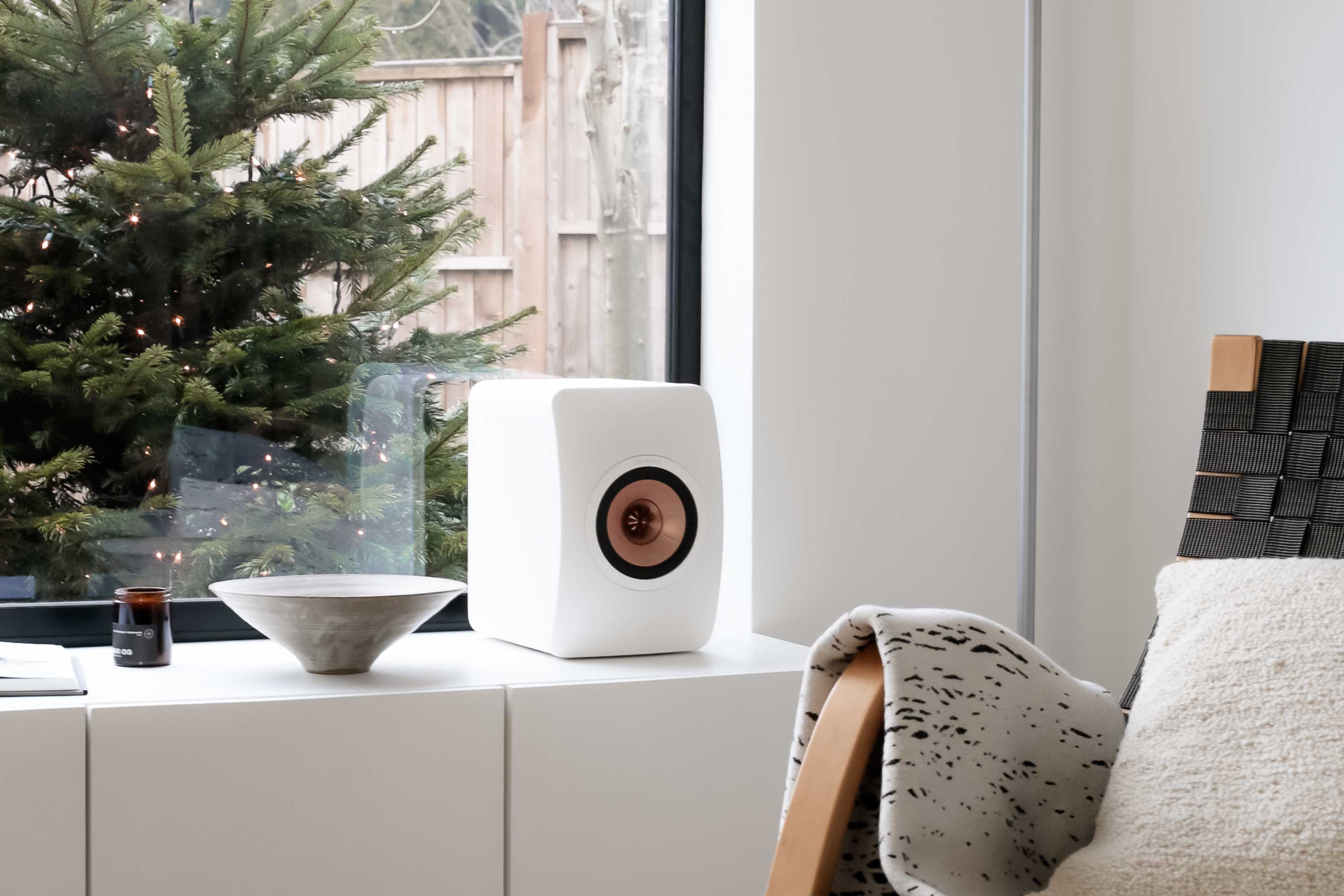 Stock the fridge with fizz
Once all the shopping, decorating and cooking is done, I rarely have the inclination to create lavish festive cocktails. Instead, I just want to be able to reach into the fridge and pull out something special that instantly puts me in a celebratory mood. My Christmas drink of choice is Nyetimber and it's become an annual tradition in our house that we always enjoy a bottle on Christmas Day.
Serve up crowd-pleasing vegan dishes for all the family
For the big day itself we're planning a meat free Christmas dinner this year. There'll be a simple, well dressed table, the best napkins will make their annual appearance and I'll be preparing nut roast, stuffed butternut squash and a generous tray full of roast potatoes and parsnips. If you're looking for vegan festive recipes to please everyone's palate, I've saved a few of my favourites here.
Create a Christmas playlist
Of course, Christmas wouldn't be Christmas without music. The most enduringly popular Christmas songs tap into emotions and experiences we can all relate to - love, family, friendship, joy and kindness, but also sometimes nostalgia and sadness too.

Much like any family Christmas gathering, a good festive playlist should be a familiar, uplifting union of the cheerily upbeat, the slightly cynical, and the unashamedly sentimental. Mine includes Christmas Wrapping by The Waitresses, Fairytale of New York by The Pogues and Kirsty MacColl and Have Yourself a Merry Little Christmas by Judy Garland, the lyrics to which feel especially poignant this year.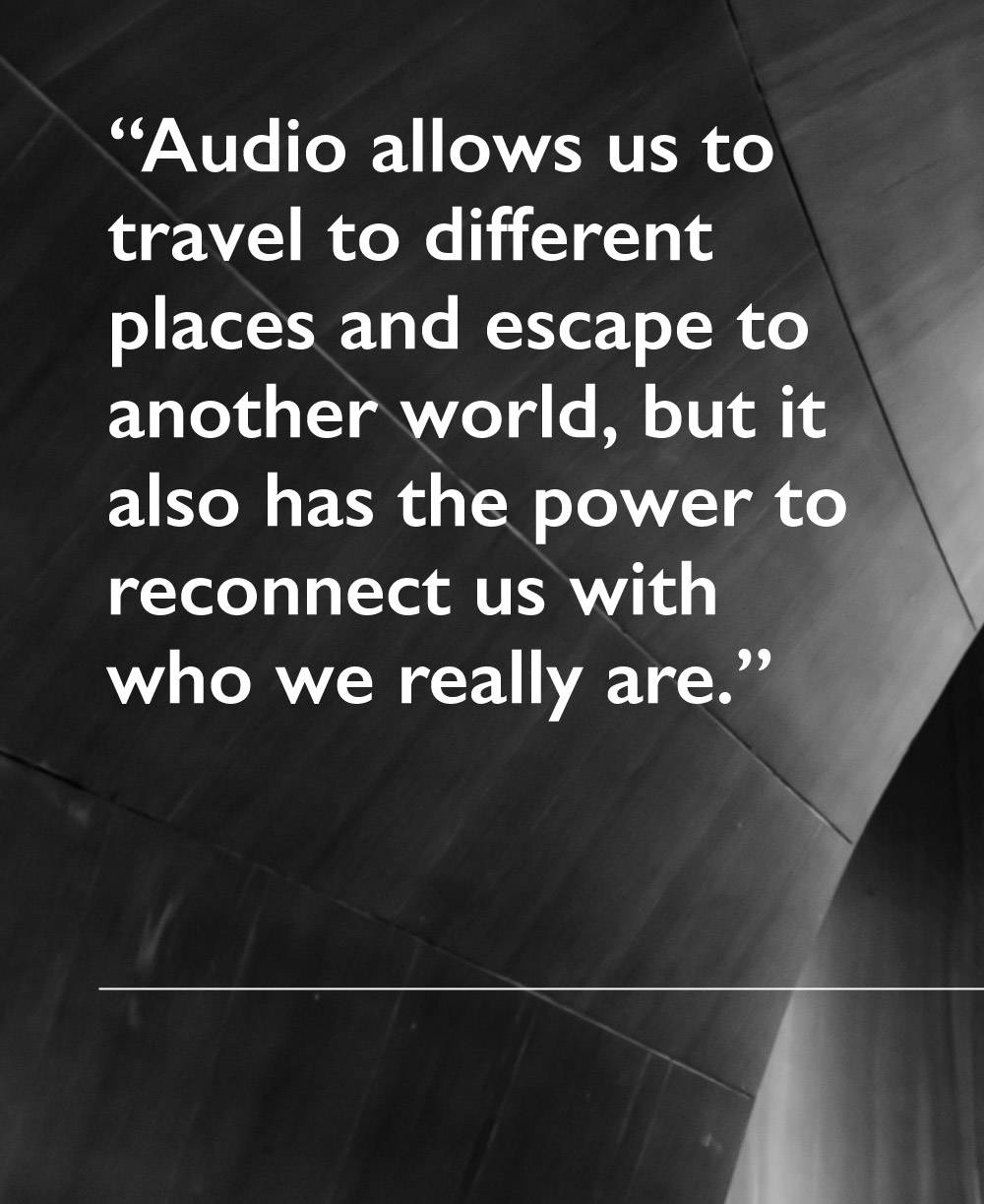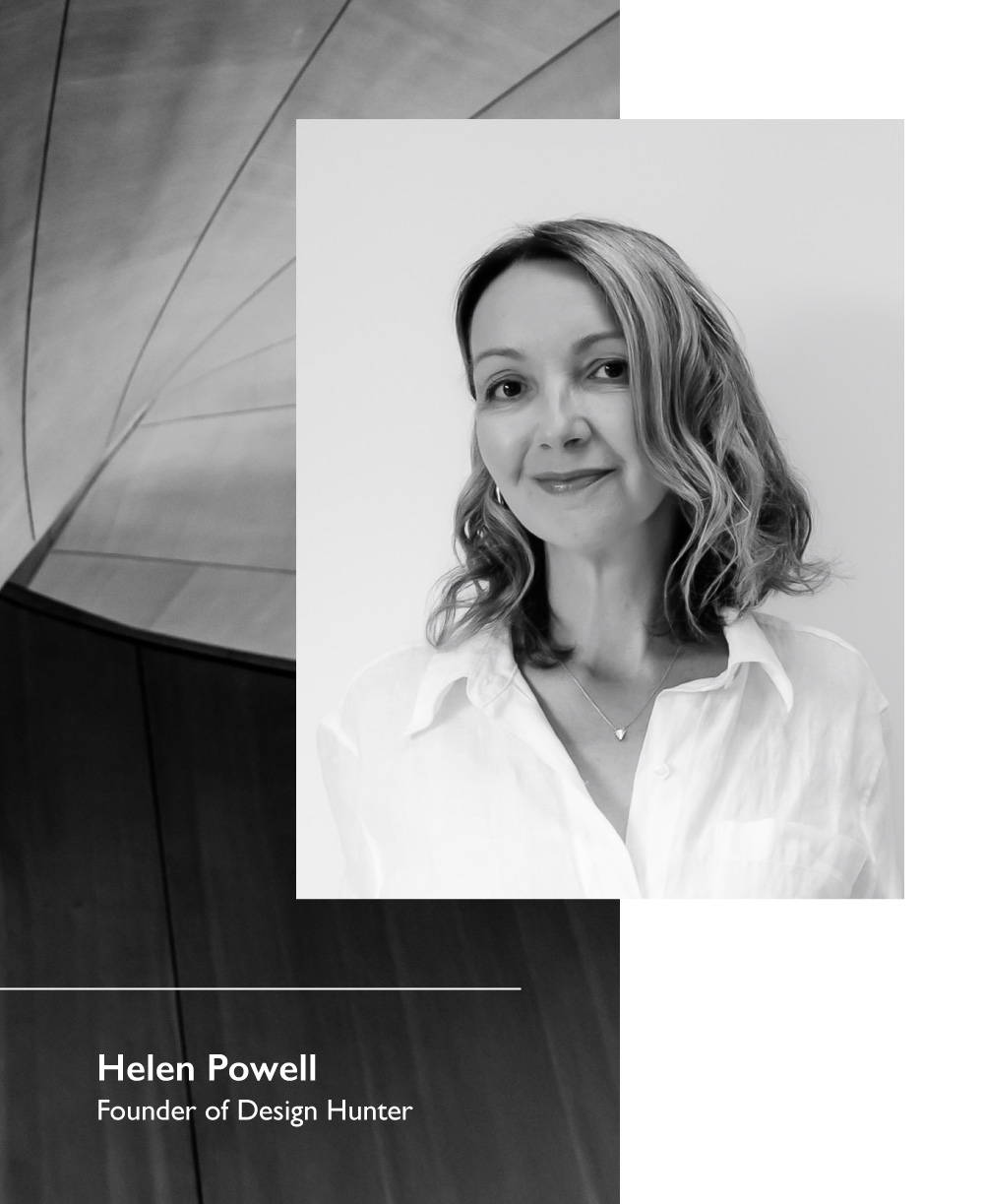 Reconnect
Audio allows us to travel to different places and escape to another world, but it also has the power to reconnect us with who we really are. When New Year's Eve comes around this year, gatherings will inevitably be a little smaller, but we'll be revisiting some of our dance floor favourites in sublime detail on the LS50 Wireless II and looking forward to the time when we can hug each other freely and dance together again.

And next year, we'll all be turning up the volume and planning a huge party to reconnect with the friends and family members who we've missed so much during 2020.
About Helen Powell:

Helen is an interiors writer, stylist and photographer with a passion for contemporary design, architecture, interiors and lifestyle products. In 2009 she founded the multi award winning blog Design Hunter where she writes about understated minimal style and her belief that the things we choose to live with should help create a home that is inviting, restful and a place of sanctuary. She has been featured in publications including The Sunday Times, Enki and Elle Decoration and recently received the Best Written Blog Award in the Amara Interior Blog Awards 2020. She lives in Leamington Spa with her husband Graham and whippet Albert.
Back