Nagra Reference Anniversary Turntable
By
https://www.nagraaudio.com/product/nagra-reference-anniversary-turntable/
Posted 08 July 2022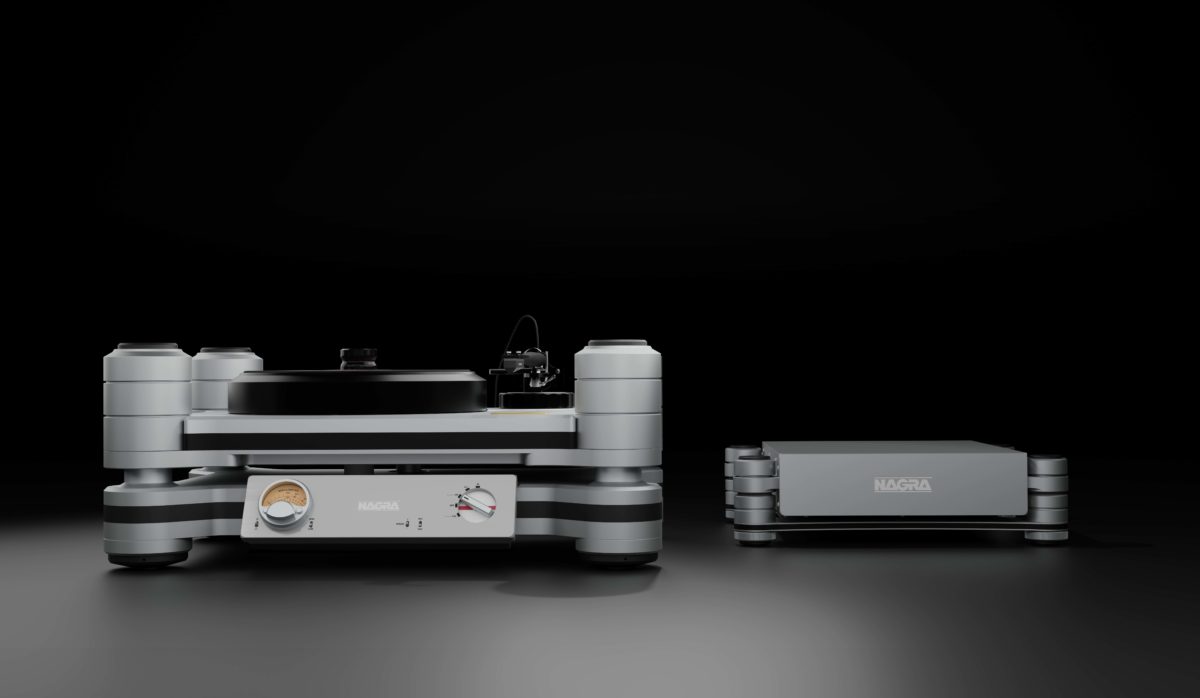 This year Nagra celebrates its 70 year anniversary. Founded in the pursuit of excellence in sound recording and sound reproduction, Nagra has a rich history of producing some of the world's best analog recording and playback devices. This year Nagra adds to this remarkable legacy of products with the introduction of its first turntable and tonearm system.
While often contemplated, it wasn't until four years ago that the design and engineering of a turntable befitting the name Nagra began. Working as a team, Nagra's staff of extremely talented designers and engineers relentlessly pursued perfection in the fields of applied physics, mechanical and electronic engineering as well as material science. Four years later, after hundreds upon hundreds of scientific team hours, accompanied by exhaustive listening tests, the result is a turntable which extends the current edge of the arts.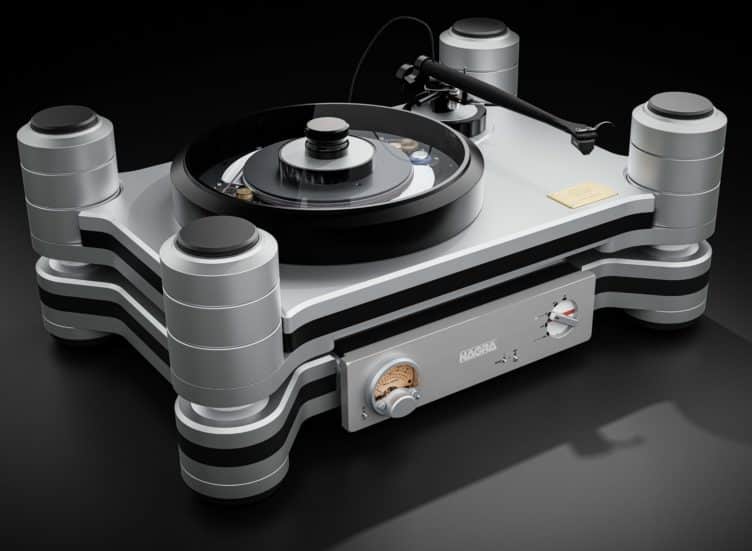 Drive unit
The heart of the Reference Anniversary turntable is its motor drive system. For some time, it has been recognized that multi-motor drive systems enhance the speed stability of a turntable's rotating platter. The Reference Anniversary turntable employs dual high precision, Swiss made, decoupled, brushless DC motors. This arrangement optimizes both torque and speed accuracy. This massive motor drive system weighs 11.2 kg/24.6 lb. Expect additional details once the patent process is underway.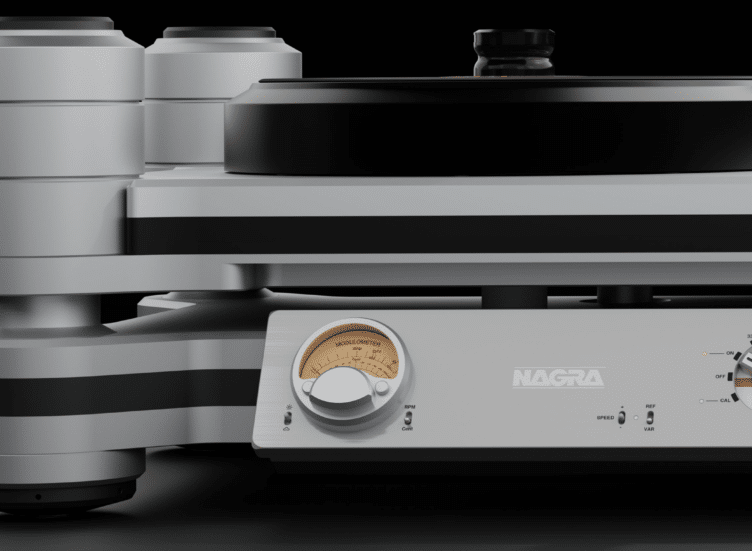 SPEED STABILITY
In addition to the innovative two motor system, the turntable features a well thought out technology for absolute speed calibration. An accelerometer monitors the floating chassis to ensure that it is absolutely stable otherwise calibration does not take place. Calibration is done over a 20 second window during which time the platter's speed is precisely calibrated during actual playback (stylus in groove). During this 20 second cycle the platter's speed is compared with a high precision quartz reference. Any deviation from this absolute speed reference is corrected accordingly. An easy to read, distinctly Nagra Modulometer on the turntable's front control panel makes calibration (and pitch control) simple. During listening no active speed control is employed. While listening, the motors are only running in a closed loop mode. By eliminating active speed control the "cogging" and associated ill effects on image stability generated by such active systems is avoided.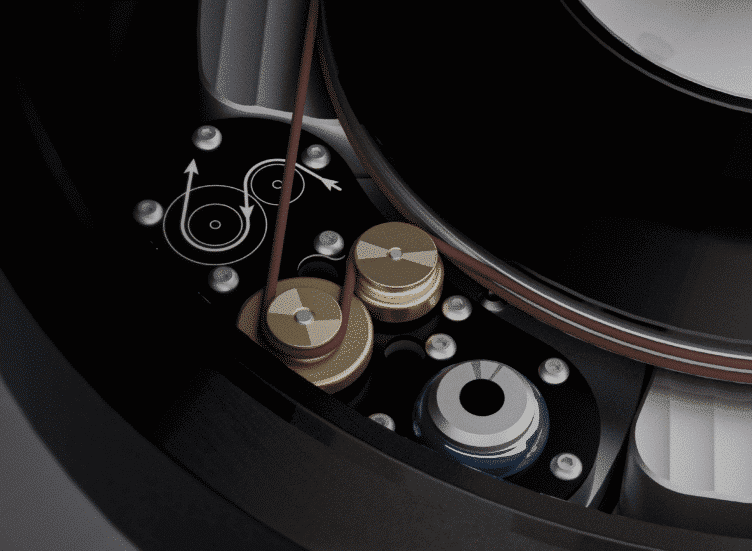 REEL TO REEL INSPIRED BELT SYSTEM
Attention to detail even extended to the belt used in the motor drive. For this essential part we took inspiration from the iconic Nagra IV-S tape machine. Because the original supplier of these belts is no longer in existence, we undertook a chemical analysis of the belt composition and have faithfully reproduced this high performance part. We have decided to pay tribute to Nagra's analog recorder legacy by calling Nagra's LP drive "Nagra IV – LXX caliber".
Back