Cambridge Audio Edge A Integrated Amplifier DAC
By
https://www.the-ear.net/review-hardware/cambridge-audio-edge-integrated-amplifierdac
Posted 06 December 2020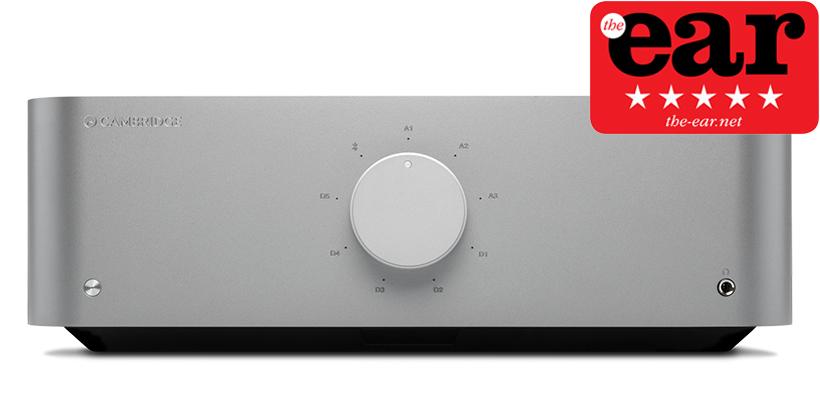 Cambridge Audio Edge A
Tuesday, June 16, 2020
integrated amplifier/DAC
Rahiel 'Naz' Nasir
Cambridge Audio launched the Edge series in 2018 to commemorate its 50th year of designing highly engineered audio equipment. Three years in the making, the line-up includes the Edge NQ preamp and network player, Edge W power amp, and the Edge A integrated amp. The series is named after Cambridge Audio co-founder Professor Gordon Edge, the man responsible for the company's first product, the P40 integrated amp.
One of the key technologies used inside the Edge components is Class XA amplification system. According to Cambridge Audio, while Class A amplification can offer superior audio quality, it's always-on operating mode creates a lot of heat and is therefore highly inefficient. Class AB amplification is a more efficient alternative and found in the majority of amplifiers, it uses separate transistors for the positive and negative side of the signal. But the issue here is that the crossover point at which signal passes between transistors is at zero volume and this, says Cambridge Audio, amplifies any distortion that may be present. The company's solution is Class XA operation. It says this adds a bias voltage to a traditional AB amplifier design and effectively shifts the crossover point and any distortion out of audible range, resulting in Class A sound quality but with greater efficiency.

Other elements under the hood include a twin toroidal transformer design to cancel out stray electromagnetic interference, and an enhanced version of Cambridge Audio's streaming platform. This now offers wider compatibility, enabling users to stream audio from AirPlay, Spotify Connect, Chromecast, etc. Additionally, Edge supports Bluetooth aptX HD for 24-bit audio.
Moving away from the inside of the chassis and outside to its back panel, you'll find connections for: a single pair of loudspeakers; three digital inputs; three analogue inputs (including one balanced XLR connection); a USB input; and an HDMI connector that supports an Audio Return Channel (ARC) from a compatible TV. Other terminals include pre-out sockets to connect a power amp, a port for custom installation integration, and a threaded post to attach the supplied Bluetooth antenna.
There's not much to talk about around the front. But for a metal box that only sports a headphone socket, on/off switch, and a single rotary dial for source selection and volume control, the Edge A is one hell of a sexy beast. It oozes class, and with those heatsink fins adorning each side, together with its size and bulk (just under 25kg), this amp leaves you in no doubt that it is built for some very serious business indeed. Salivating ensues…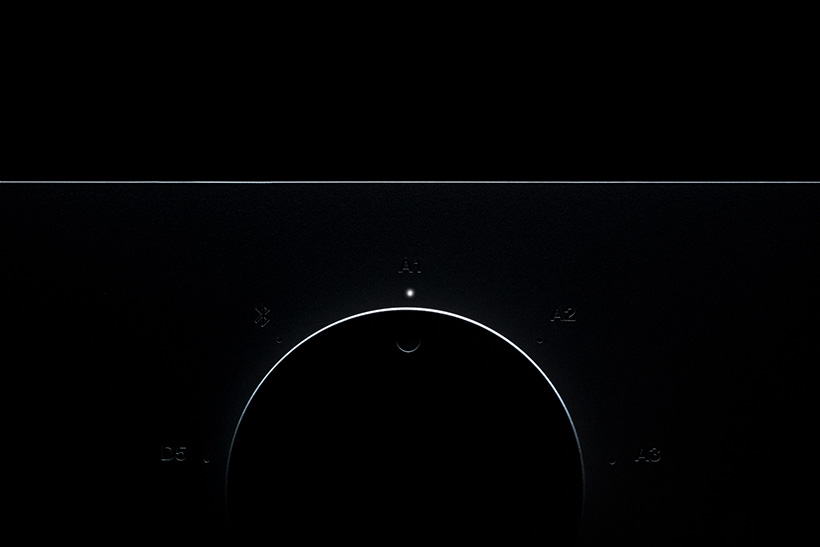 Gloves off
With La Femme d'Argent, the opening track to Air's 1998 CD album Moon Safari, the Edge A instantly bristles with detail, especially with the rainfall intro which never sounded so wet and atmospheric. The way this amp lays out all the detail in front of you and yet delivers it all in a cohesive fashion is nothing short of breathtaking. With vocals, both male and female, the Cambridge reveals itself to be a master of expression. Mark Knopfler's doleful Brothers In Arms is packed with emotion when heard through this amp, every note gripping the listener from start to finish. Switch to something more modern, and the Edge A does it again as streaming Lana Del Rey's Coachella – Woodstock in My Mind (from her 2017 album Lust For Life) drifts across the soundscape, captivating the listener with its dreamy charm.
Crank up the tempo a notch or two and feed this amp some heavy bass courtesy of Krafty Kuts, and there are three things I jotted down in my listening notes: control, control, control. Even when your woofers are going wild, the Edge A maintains its composure, keeping the lower frequencies solid and tight, and all without shedding a bead of sweat. But don't be fooled into thinking that this amp is all about bulk and brute force. It kicks like a mule, sure, but it can also sing like a nightingale. Helen Jane Long's piano on Fallen (from the 2018 CD Perspective) comes across with such a controlled and measured pace that it leaves the listener mesmerised.
Several of Long's recordings can be difficult for many replay systems, particularly further up the scale when higher frequencies kick in and are rendered with traces of sibilance. No such issues here. Sticking with the same album, and the strings on the opening to Outside come across with a vibrancy that is controlled, tonally rich and without any of the harshness that has been the undoing of other systems.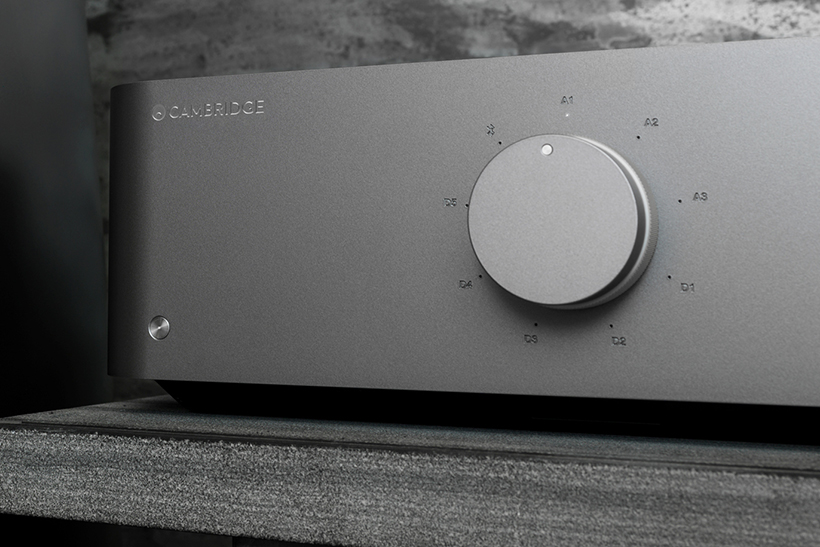 Now for those waiting for me to give you some downsides to my Edge A story, here you go. Yes, I love the minimalist look of this amp but there is a price to pay for those clean aesthetics – there are small engraved labels around the central rotary dial and they are very difficult to read so you can't readily tell which source you are on. The remote control handset doesn't help much either, as it only has arrow keys to enable the user to scroll through sources, rather than named buttons. But does any of that really bother me? Hell no. Not when you're having this much fun.
Conclusion
With the Edge A, Cambridge Audio has come up with an outright winner that puts the gold in its golden jubilee. This amp ultimately succeeds thanks to an enviable combination of superb engineering, top-notch build quality, simple yet classy aesthetics and, most important, a performance that leaves its audience begging for more. Of course, you'd be more than justified in expecting nothing less from a bit of kit that costs this much. But I have found that a wallet-busting price tag is no guarantor of a mind-blowing performance. This amp gives Cambridge the high end edge.
SPECIFICATIONS:
Type: integrated amplifier and DAC
Analogue inputs: single ended RCA, balanced XLR
Digital inputs: coax S/PDIF, Toslink optical, USB, Bluetooth aptX, HDMI
Power output: 100W RMS into 8 Ohms; 200W RMS into 4 Ohms
Frequency response: <3Hz – 80kHz +/-1dB
Signal to noise ratio (ref. full power): >103dB
USB audio input: Type B Audio Class 2.0 supporting up to 32-bit 384kHz PCM, or up to DSD256?
Bluetooth: 4.1(Smart/BLE enabled) A2DP/AVRCP supporting formats up to aptX HD?
Dimensions HxWxD: 150 x 460 x 405mm
Weight: 24.4kg
Back