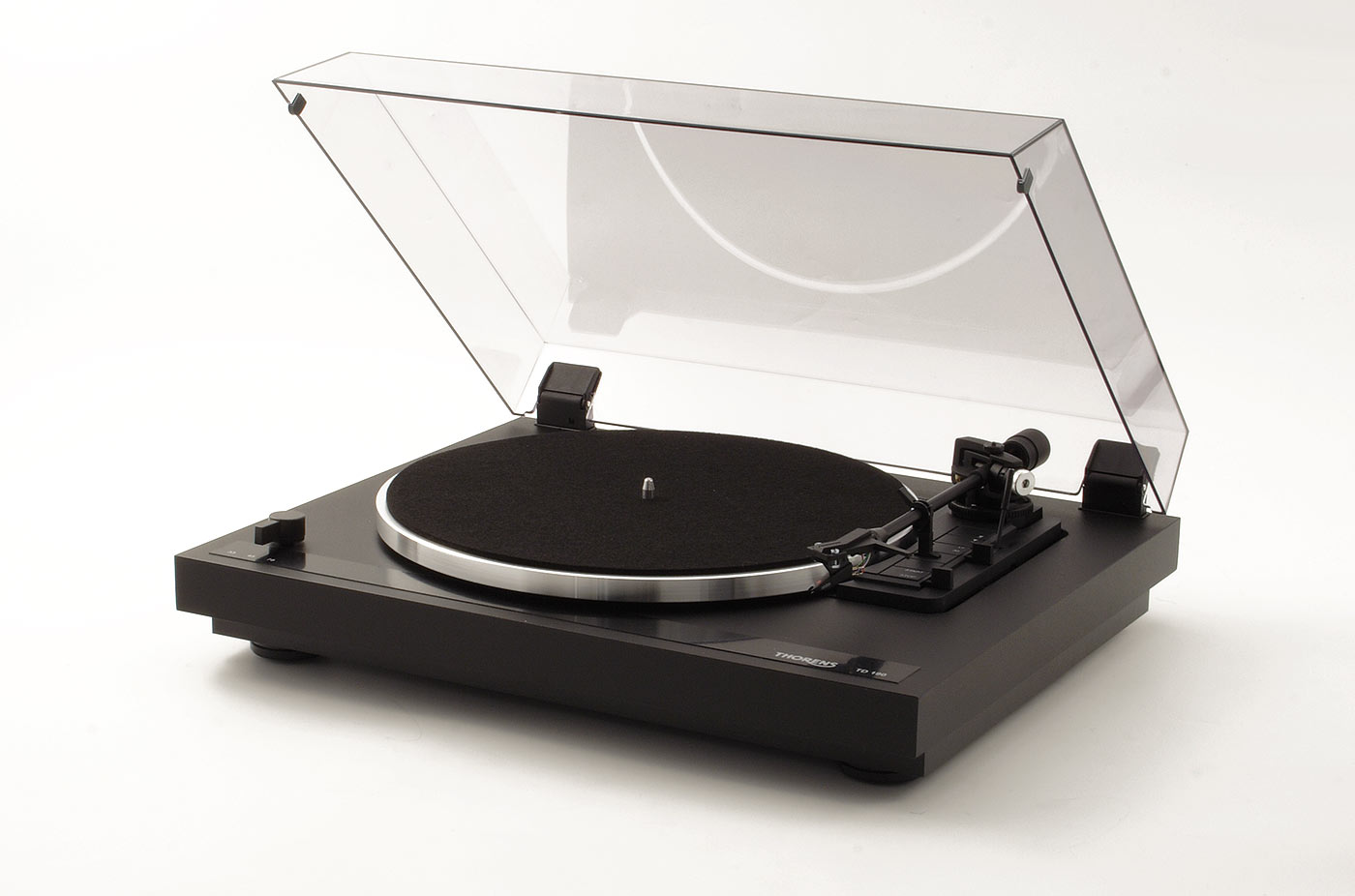 PLEASE TAKE NOTE. ITEM IS BRAND NEW BUT OPENED BOX TO INSPECT THE TURNTABLE. NEVER PLAY BEFORE. BOX WAS SLIGHT DAMAGE BECAUSE OF WATER STAINS. PLEASE REFER TO PICTURES. THX :)

The TD 190-2 is the big brother of the TD 170-1. Plinth and platter have more mass, which in combination with the electronically controlled DC motor enhances the silent running as well as the sound. It therefore doesn't matter if you prefer the delicate sound of a violin or rather some powerful guitar riffs.
Function fully automatic
Drive system internal belt
Motor electronically controlled dc motor
Speeds 33-1/3, 45, 78 rpm.
Speed select electronically
Platter 12" / 0,7 kg (aluminum)
Tonearm Thorens TP 19-1
Cartridge Ortofon OM10
Anti-Skating spring
Shut off mechanically
Cable capacity 160 pF
Power supply external mains adaptor (110-230 V, 50-60 Hz)
Dimensions 420 x 130 x 360 mm (W x H x D)
Weight 6,5 Kg
Finish black structured enamel
Scope of delivery mains adaptor, dust cover (acrylic), RCA interconnects, operating instructions
Article number 9719000
EAN Code black: 4250019108938
No review found.
Please Login to post review.