The Definitive Compact Wireless HiFi
Welcome to a world of High-Fidelity sound that is true enough to touch. This all-in-one speaker system in its second generation: upgraded to deliver a more balanced sound in higher resolution with all-inclusive connectivity. Simply stream anything including AirPlay 2, Chromecast, Spotify and Tidal, or seamlessly connect the LSX II to your laptop, TV and many other devices.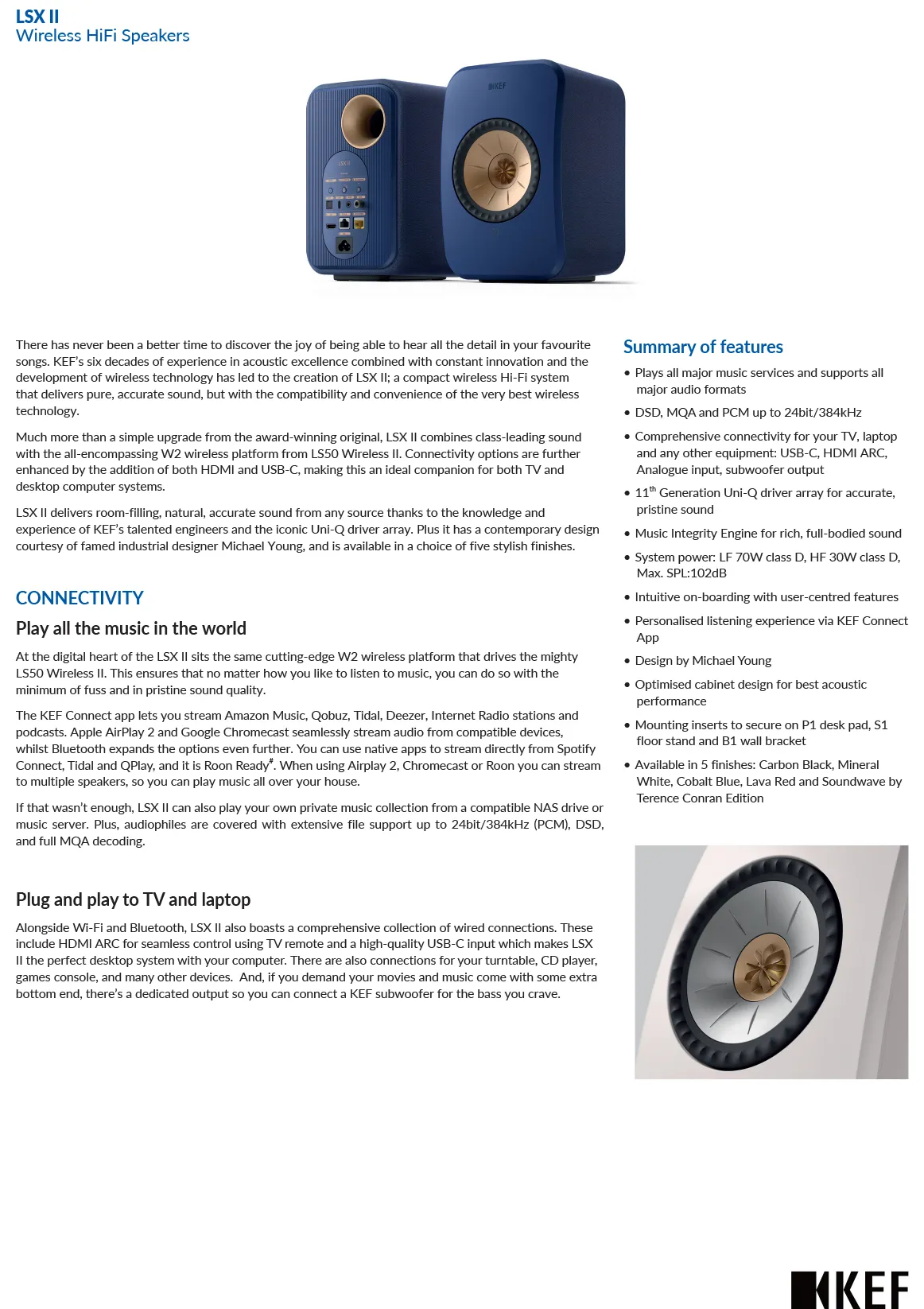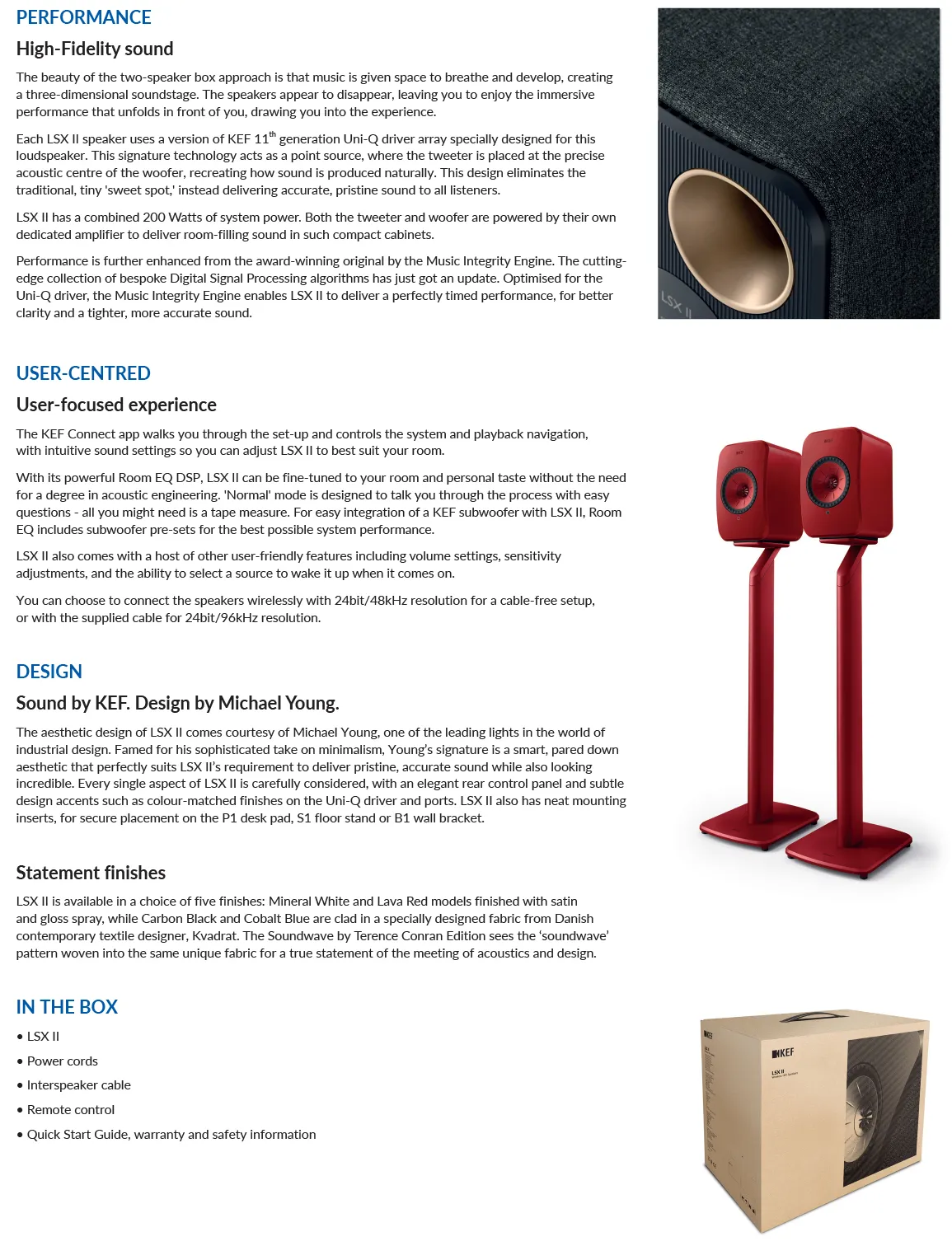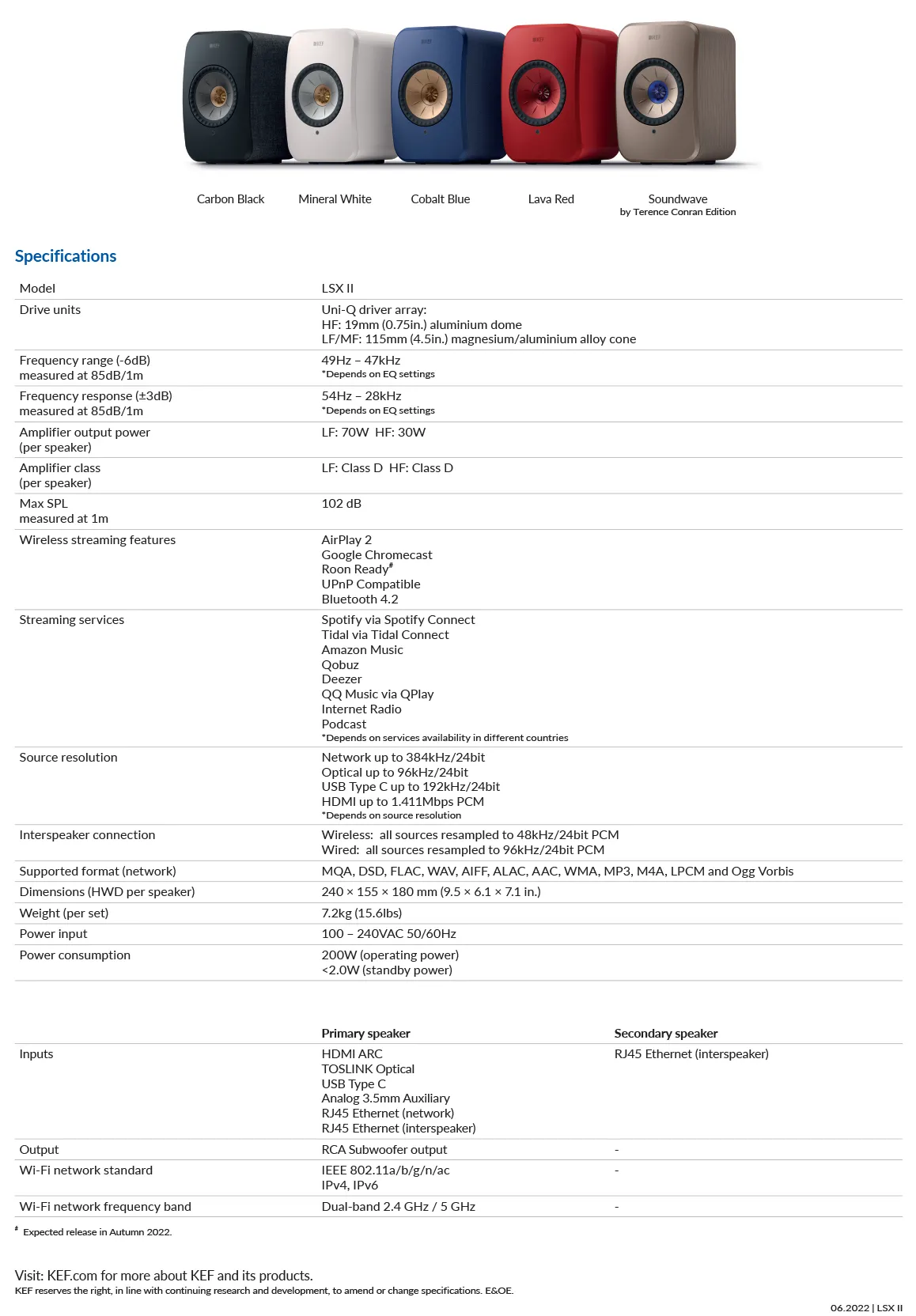 No review found.
Please Login to post review.