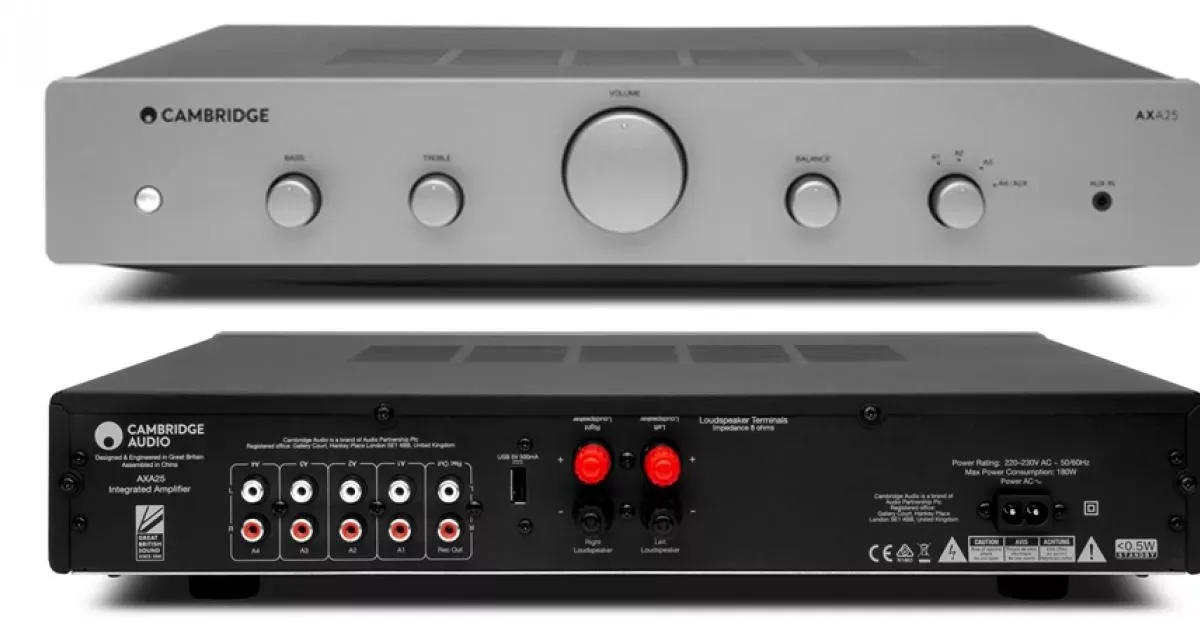 Cambridge Audio has added a new integrated amplifier to its AX series, which follows in the footsteps of its award-winning Edge and CX ranges.
The Cambridge Audio AXA25is a two-channel integrated amplifier that's rated with a power output of 25-watts per channel into 8Ω and has a frequency response of 10Hz to 30kHz (–3dB). Signal-to-noise ratio is greater than 82dB referenced to 0dBW. It has four analogue line level inputs (via RCA), plus a 3.5mm line-level input on the front panel so you can easily plug in a portable music player or a smart phone.
Cambridge Audio has included bass, treble and balance controls on the front panel, with the bass and treble controls offering a sensibly modest ±5.5dB of boost and attenuation along with proper shelving at 20Hz and 20kHz, so you don't waste amplifier power or provide excessive power to your tweeters. The AX25 also has a USB output so you can charge your portable while it's playing.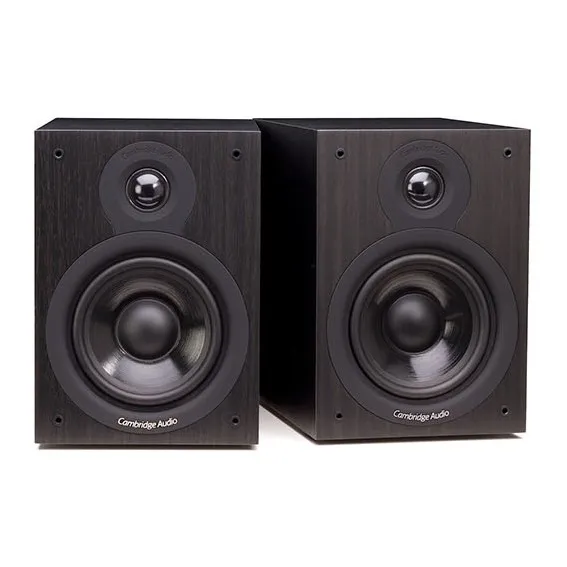 SX-50
Bookshelf Speakers
Simplicity of design and incredible performance. The SX-50 is a compact speaker that offers an immense hi-fi sound stage with unrivalled value.
The SX-50 is designed to sound truly stunning, at a price that's unrivalled. That's down to our focus on delivering pure audio quality, rather than adding over complex or unneeded features. We pay close attention to the components that truly add to the speaker's performance to ensure your audio experience is precise and powerful!
SENSITIVITY
87dB
FREQUENCY RESPONSE
50Hz-22kHz
IMPEDANCE
8 Ohms compatible
RECOMMENDED AMPLIFIER POWER
10-100 watts
DRIVERS
5.25" (135mm) treated paper cone woofer 1" (25mm) Silk dome tweeter
CROSSOVER
2 way
PORTED
1 rear
MAGNETIC SHIELDING
No
COLOUR
Black or walnut
DIMENSIONS (HXWXD)
225 x 161 x 240mm (8.9 x 6.3 x 9.4")
WEIGHT
3.0kg (6.6lbs)
No review found.
Please Login to post review.